Engel solutions for the smart factory
Enhanced stability and quality
Smart machine denotes self-regulating ENGEL machines and robots that can detect the smallest deviations in production conditions. Intelligent assistance systems can determine, recommend and automatically set the ideal production parameters, without interrupting production operations. Consequently, machine operators can always get maximum support, even in highly complex production processes.
ENGEL's smart machine solutions enable you to utilize the full potential of your machine at all times. You gain advantages from reproducible quality and significantly fewer rejects accompanied by reduced energy consumption.
Smart machine solution allows you to:
utilize the maximum potential of a machine thanks to active and passive assistance systems
support operators in increasingly complex processes
save time when setting the ideal production parameters, e.g. when starting up the machine or changing materials
enhance process stability by automatically compensating for fluctuations in ambient and production conditions
extend the service life and raise energy efficiency thanks to optimum machine settings
reproducibility, even in sensitive applications
Even slightly fluctuating production conditions can affect your final product in a major way. The ENGEL pioneering smart machine products will detect such influences in the course of operations and automatically adjust the production parameters as required. Therefore, your ENGEL machine and robot regulate themselves and automatically adjust themselves to the current production conditions. Machine operators are given optimal assistance and you can be sure to achieve consistent high quality, significantly fewer rejects and massively improved energy efficiency.
Practical solutions to increase process stability (smart assistance systems):
iQ weight control
iQ clamp control
iQ flow control
iQ vibration control
flomo
iQ weight control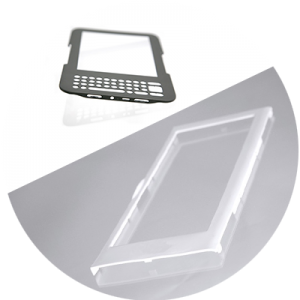 Intelligent process fluctuation compensation
Keep control of all external production conditions: fluctuations in raw materials and changes in ambient conditions can substantially impair the quality of your molded parts. The intelligent ENGEL iQ weight control software adapts the switchover point and holding pressure profile to match the current conditions, shot for shot. The effects of external influences are thus compensated for, fully automatically and in real time.
consistent part quality – compensates external influences and fluctuations in raw materials, enhances process and weight reproducibility
greater productivity – achieves significantly fewer rejects and quick restarts after machine standstill, boosts energy efficiency
intelligent operating concept – no additional hardware necessary, maximum performance thanks to integration into the state-of-art ENGEL CC300 control unit
iQ clamp control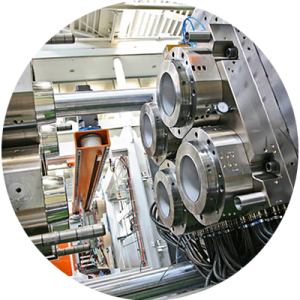 Smart clamping force optimization
Economize on your resources and produce perfect parts. In mold breathing, the reduction of clamp pressure when the melted material is injected into the mold, can compromise the quality of the part. Too great or too small mold breathing can produce burn marks or flash. The intelligent ENGEL iQ clamp control software sets the optimum clamping force quickly, automatically keeping mold breathing within the ideal range and thus reducing rejects.
resource-friendly production – an optimized clamping force greatly improves energy efficiency and reduces mold wear
reduced reject rate – results in a significant reduction in the number of parts with burn marks (diesel effect) or flashes
consistent quality – automatically determines the ideal clamping force and modifies it as required when changes in the process occur
cost-effective process optimization – straightforward monitoring of quality-related information at the mold, without additional sensors
iQ flow control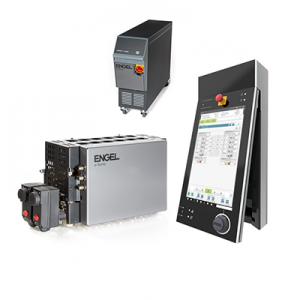 Constant and efficient temperature control processes
iQ flow control software has revolutionized temperature control processes. Based on the measurements provided by the e-flomo water distribution system, iQ flow control optimizes temperature control processes. With the integrated temperature control unit, iQ flow control independently regulates temperature differences for each distribution circuit, as well as pump capacity, thereby ensuring consistent conditions.
overall control from a single source – ENGEL e-flomo, e-temp and iQ flow control are perfectly coordinated
fewer rejects – thanks to consistent process conditions
major energy savings – reduced wear thanks to smart speed control
iQ vibration control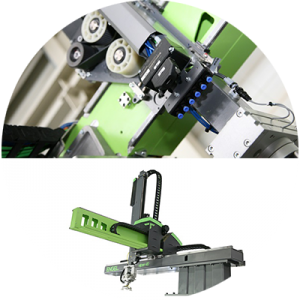 Positioning speed optimization
Fast and precise positioning as never before: the dynamic ENGEL iQ vibration control has a sensor-based detection of oscillations in the robot's own movements and a way to actively compensate for vibrations caused by external influences. This ensures precise positioning of your molded parts even faster, with no waste of valuable cycle time during production.
greater productivity – fast positioning for shortened removal times
maximum lifetime – thanks to the compensation for external disturbances
optimal process reliability – achieved through greater accuracy of the robot movements
flomo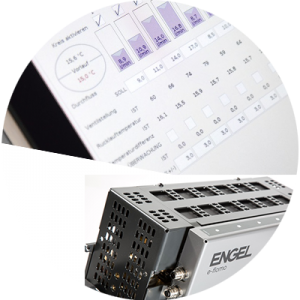 Consistent production processes under any conditions
Achieve excellent production results with optimal mold temperature control: ENGEL flomo, e-flomo and e-flomo premium are smart water manifold systems that help you to enhance parts quality, process reliability, cost effectiveness and energy efficiency. They allow you to reduce or exclude various interfering factors and achieve higher reproducibility with minimum rejects.
constant process conditions – the maintenance-free water manifold system controls flow rate, pressure, temperature and temperature difference
compact with a small footprint – mountable next to the mold, no long hose connections are necessary
integrated into the control unit – perfect visualization, monitoring, control and documentation of process parameters
operator-friendly – reduced set-up time and high flexibility even for small batch sizes: the flow rate is adjusted automatically upon calling up the part data
Injection Molding Machines
machines from 280 kN to 55,000 kN clamping force
Automation
Conveyor systems
Conveying technology
Automation
Safety systems
Facility safety technology
Automation
Famox system
Mold change systems
Engel INJECT 4.0 – INDUSTRY 4.0
The guiding principles of inject 4.0 are process stability, productivity and availability along with maximum data security and flexibility.
ENGEL is a true and reliable partner helping you lay grounds for your smart factory.
inject 4.0 integrates the advantages of the smart machine, smart production and smart service to create a sturdy foundation for smart production. Thanks to horizontal and vertical data integration, every component of inject 4.0 can contribute to your smart factory.
ENGEL ensures smooth exchanges and the availability of relevant data across the entire system through horizontal data integration. The plug-and-produce production systems that can easily be integrated into other ENGEL systems and peripheral devices is fully beneficial and guarantees maximum flexibility.
Simultaneously, continuous communication from the individual sensor, any peripherals and the machine with the MES system and even the ERP system is enabled through vertical integration. As a result, there is maximum transparency across the production process and an unprecedented database on which to base analysis and decision-making.
With inject 4.0 ENGEL pursues the goal of advancing cross-system communication thus enabling you to utilize the full potential of your production operation.
In full compliance with data security standards, ENGEL implements uniform, secure and service-oriented communication interfaces such as OPC UA – so you can rely on smooth, secure operations.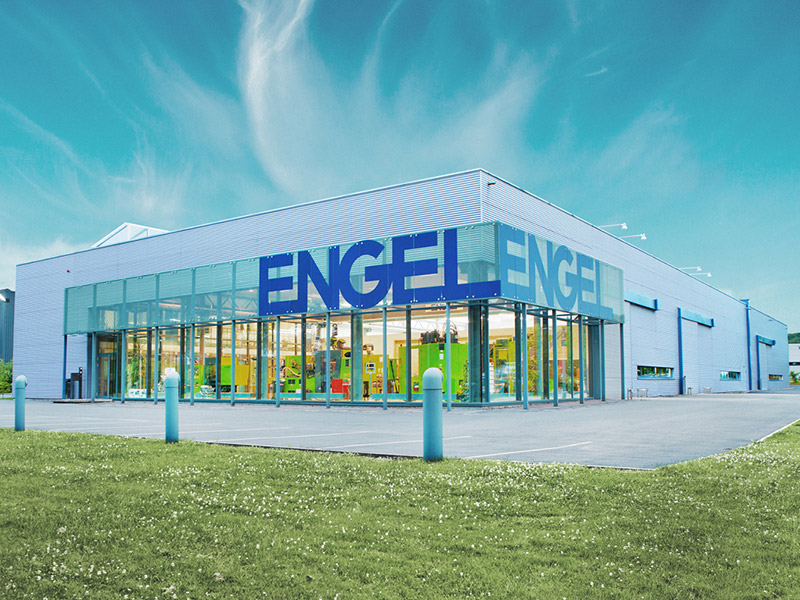 ENGEL inject 4.0 for maximum production potential
In three major coordinated areas, Engel offers technology and infrastructure as a basis for an intelligent machine park instrumental in unlocking the full potential of your production operation:
smart machine – enhancing process stability and quality through self-regulating systems
smart service – maximizing availability through intelligent monitoring and with remote maintenance tools
smart production – ensuring high productivity through a specially tailored MES for injection molding firms
ENERGY EFFICIENCY
Energy efficiency is a concept that in our part of the world became important towards the end of 2008 and the beginning of 2009, at the outset of the world economic crisis. Most business people had, until then, mostly declaratively considered power consumption as a significant element of the total cost analysis. In these considerations, the impact of energy efficiency on the environment pollution had hardly been tackled at all.
Neofyton was among the first companies in Serbia and the region to start actively demonstrating the importance of energy efficiency, both by cutting production costs and therefore increasing profit rates and building awareness of the resource shortage and broader ecological principles.
Energy savings through the use of Neofyton's machines
In comparison with our direct competitors in the field of plastics injection machines, and with the utilization of standard hydraulics with integrated so-called "smart" pumps, our machines consume as much as 50% less energy. The use of servo-hydraulics opens up the potential of savings as high as 70%. We have a very precise power consumption measuring device to prove this.
The company Engel was the first plastics injection machine manufacturer back in 2009, which introduced the power consumption page as a standard component of the control assembly – "Ecograph", where - next to the weight of each product (molded part) in every cycle - total hourly consumption is shown, as well as the specific power consumption per one kilogram of processed plastics (kWh/kg).
ENVIRONMENTAL PROTECTION
The equipment we represent contributes to ENVIRONMENT PROTECTION in several ways.
When it comes to ancillary equipment, above all water chillers by our supplier Eurochille, used for temperature control of both hydraulics and machine servo motors and molds (tools) in which finished products are made, the chiller systems we sell facilitate the use of a new cooling system based on the so-called "adiabatic effect".
In summer, the hydraulics and servo motors of the injection molding machines call for cooling with water at a maximum of 28°C. Using the so-called "free cooling" device with the "adiabatic effect", cooling of process water is performed without cooling compressors (which use freon as the heat exchanger). Heat exchange, i.e. cooling happens exclusively by the use of ventilators, which translates into six- to eightfold savings compared to traditional chillers that use freon-based compressors.
One of our customers has reduced the required cooling energy by 1.400.000 kWh per year, i.e. by about 70.000 EUR, using the "adiabatic" cooling devices. An additional benefit is the elimination of major pollution risks which might arise from emissions of freon into the atmosphere due to tube puncture or breakage.
A similar calculation can be applied to our Engel injection molding machines, as well as to the Piovan granulate dryers.
More support, better availability
Intelligent service solutions have been designed to minimize planned, and especially unplanned, maintenance. Our predictive maintenance systems reliably locate wear and estimate the remaining service life of system components by continuously evaluating machine parameters. This enables you to predict previously unforeseeable breakdowns in a systematic way, to account for these in your maintenance planning and thereby maximize the availability of your machinery.
Get fast and qualified support online, any time
Should an unplanned downtime still occur, fast and direct assistance is critical – and we provide it around the world and around the clock. Thanks to e-connect.24 remote online maintenance, our competent service team can resolve many problems in a few clicks. Wherever you may be, our world-wide service network is there for you, quickly restoring your systems to full working order.
Intelligent service solution means:
estimating the remaining service life of system components
fewer unpredictable downtimes and a better ability to plan maintenance work for maximum system availability
shorter downtimes and faster troubleshooting from online assistance
maximum protection and ideal support at all times
The ENGEL smart service solutions provide clear, professional support, around the clock and all over the world. They also enable you to better control your spare parts inventories and maintenance overheads so that your machines' operation is cost-effective.
Practical solutions for enhanced availability:
e-connect.monitor – with e-connect.monitor you can monitor the critical process parameters during operation
e-connect.24 – competent remote maintenance and online support for fast troubleshooting, 24/7 and directly at your production cell
protect (+) – smart plant protection at a fixed cost – keep a large part of the spare parts cost and service under control with a fixed price for the first 5 years after delivery of the production cell
e-connect.monitor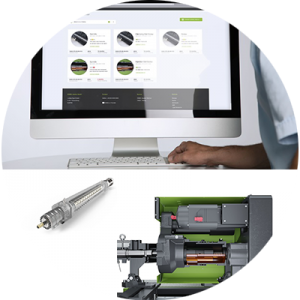 Monitoring components critical for the process
The predictive maintenance system from e-connect.monitor now facilitates monitoring of process-critical components during operation. The estimated remaining service life of the components, helps you to reduce unplanned downtimes to the minimum, to plan maintenance correctly and maximize the availability of your machinery.
monitoring during operation – thanks to ultra-modern sensor technology, components such as screws and spindles can be monitored without stopping the machines
reduction of unplanned downtimes and increase in machine availability – alarm function indicates in time when a component replacement is due, as the critical point in its service life draws near
optimization of planned downtimes – better planning of maintenance periods
cost-efficiency – no unnecessary routine maintenance work, no need for spare parts stocks
e-connect.24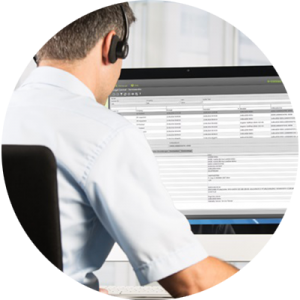 Fast remote maintenance whenever you need it
Perfect online support, directly on your machine: ENGEL e-connect.24 means access to qualified remote maintenance and online support day in – day out, 24/7. 560 service engineers around the world help you at all times to quickly identify the fault and get things back under control: in case of a maintenance issue or fault, the system offers you a possibility to send an electronic service request to your first level support technician. Our specialists immediately start a fault detection process via remote connection.
cuts down time and costs – free 24/7 ENGEL online support; the investment usually pays off as soon as the first major machine standstill occurs
top machine availability – minimized standstill periods thanks to quick troubleshooting and problem solving
global expertise – top ENGEL experts accessible throughout the world
All-encompassing controls and quick assistance are provided by the free ENGEL e-connect app.
protect (+)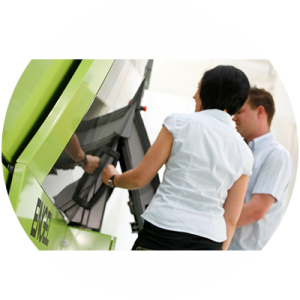 Controls costs of keeping spare parts in stock and service expenses
New machine, intelligent protection: ENGEL protect and protect+ help you keep the spare parts costs and service expenses for your new production cell under control, right from the start. This comprehensive service package covers most of the costs incurred in the first 5 years after delivery at a single fixed price.
fixed maintenance costs – reliable coverage of costs for defects through guaranteed services including spare parts, packaging, delivery and assembly
qualified support – 24/7 worldwide service and spare parts delivery coupled with fast and early problem detection and resolution
higher productivity – minimizes downtime and maximizes top machine availability
optimum value protection – an ideal tool which safeguards the long-term top-level operation of your production cell
The Engel e-connect user portal
All information in one location – available any time and any place. A free portal for e-connection of users groups together all the information you need about your production system. Logging on the portal enables access to all the required information any time you need them.
Engel e-connect user portal (PDF 652 KB)
Download free e-connect application for: iOS (iPhone/iPad), Android or Windows (Phone/Desktop)
The free ENGEL e-calc app is an all-inclusive tool for every injection molder. This tool makes it easy for you to calculate shot volume, filling pressure, clamping force, cooling time and the screw speed. Instead of time-consuming calculations, you will quickly get the desired results with just a few clicks, clearly presented on one page.
Download free e-calc application for: iOS, Android or Windows (Phone/Desktop).
ENGEL plastyfine/plastyfine lite
Detect molding defects quickly and easily with the ENGEL plastyfine app. An extensive image database is always at hand and helps you to identify defects. ENGEL plastyfine not only describes the physical causes but also provides technical process remedies. Your mobile advisor also offers important tips on how to reduce and avoid defects. The impact of parameter adjustments on the process and quality of the molded parts is presented in a simple and understandable way. Helpful troubleshooting hints as well as general processing information are just a click away. Check out the free ENGEL plastyfine lite version or take explore the full functionality of the ENGEL plastyfine app.
Download free plastyfine lite application for: iOS (iPhone/iPad) or Android.
Download free plastyfine application for: iOS (iPhone/iPad) or Android.
Improved networking, higher productivity
ENGEL's intelligent production solutions connect various elements of the production process and enhance transparency throughout entire system so that you can utilize resources with maximum effectiveness, towards higher productivity.
Specially dedicated to injection molding firms, the MES TIG authentig exactly maps and controls your networked machinery, allowing you to keep an alert eye on current production operations and improve capacity utilization.
Smart production solution ensures:
greater transparency in the manufacturing process by way of networking your machinery together with several sites
improved capacity utilization and more efficient machinery based on optimized capacity planning
documented quality and traceability of your products
an integrated communication concept, encompassing even third-party products such as peripherals
Practical solutions for higher productivity:
TIG authentig – keep production well in hand with this intelligent MES – perfect for managing data records, optimizing set-up times and meeting documentation requirements
TIG authentig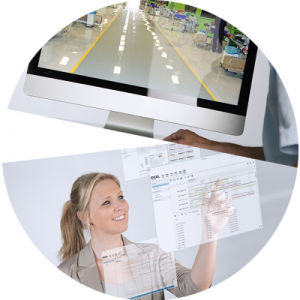 The smart MES for injection molding
Schedule production efficiently and inspect data in real time: TIG authentig provides you with important insights into your production and a good overview of all its stages and performances. Utilizing its various modules, you can, for instance, very easily make production plans on your PC at any time or check the status and progress of production from your desk. Or, you can use the system to manage data records, optimize set-up times or meet the documentation requirements of your customers.
The TIG authentig modules:
Monitoring – production status at a glance
Planning – smart, detailed planning of orders
Setup – start production quickly with suitable data settings
Quality Process and Quality Measuring – full documentation of process and quality data
Maintenance – planning and documentation of maintenance
Energy – power consumption control and monitoring
Analyzer and Reporting – key indicators of production and individual analyses
Neofyton provides "turnkey" solutions
From system design to machine installation and training