Plastic injection machines service and maintenance
We provide machine maintenance, servicing, installation, procurement of spare parts and annual maintenance.
Neofyton offers service and maintenance for plastic injection machines and auxiliary equipment. We believe reliable maintenance support, as well as experienced and trained technicians are the turning point of production optimization and business result maximization. For all of that, Neofyton is proud of its own service team. Our technicians act professionally and timely to all our partners' requests.
Training & coaching – the main resource of our company are trained and certified staff.
Neofyton service team is comprised of technicians, trained and specialized in plastic and rubber injection machine installation and maintenance, as well as robots, chillers and other auxiliary equipment for plastic industry.
Our service team acts fast and efficiently.
Our service team is comprised of: 7 technicians, 1 post-sales manager and 1 service manager, all trained at parent companies and specialized in all plastic processing segments – plastic injection machines, chillers, automatization, engineering – installing and designing centralized systems.
We have installed over 450 injection molding machines, over 200 chillers and 10 centralized systems.
Some of our buyers are major regional producers within packaging industry, automotive industry, technical moulding, power industry and medicine.
Efficiency improved production
Oil maintenance for hydraulic machines leads to extended oil lifecycle, and longer use without negative effects on production. It decreases the costs for oil change, as well time and machine interruption (in the event of oil change and cleaning) – therefore, total costs of the process. Oil maintenance results in filtration, and hindrance of larger impurities, as well as larger pieces from oil degradation.
Why oil should be maintained on a regular basis:
condensation – temperature and humidity changes
leakage/due to cooling or by chance
mistakes while handling oil
oil tank ventilation
Oil maintenance for plastic injection machines
Benefits:
up to 4 times longer lifecycle of hydraulic components
up to 16 years without oil change, without tank cleaning
up to 70 % less oil clog
ROI 0,7 up to 1,5 years
maximum oil purity during constant flow
Upgrading operational conditional for all filtering systems (longer lifecycle = lower expenses).
ENERGY EFFICIENCY
Energetska efikasnost u industriji je pojam koji je na našim prostorima postao bitan krajem 2008. i početkom 2009. godine, sa početkom svetske ekonomske krize. Većina privrednika je, do tada, najčešće deklarativno razmatrala trošak struje, kao bitan element kompletnog pregleda troškova. Pritom uticaj energetske efikasnosti na zagađenje prirode gotovo uopšte nije bio razmatran.
Kompanija Neofyton je među prvima u Srbiji i regionu počela aktivno prezentovanje značaja energetske efikasnosti, kako zbog smanjenja troškova proizvodnje, pa samim tim i povećanja profitne stope, tako i zbog podizanja svesti o ograničenosti resursa i širim ekološkim principima.
Ušteda energije korišćenjem Neofyton mašina
U poređenju sa direktnim konkurentima u sferi mašina za brizganje plastike, a korišćenjem standardne hidraulike u koju su ugrađene tzv. "smart" pumpe, naše mašine troše i do 50% manje energije. Korišćenjem servo-hidraulike, postoji potencijal za uštedu do čak 70%. Posedujemo veoma precizan uređaj za merenje potrošnje električne energije, kojim se to i dokazuje.
Kompanija Engel je bila prvi proizvođač mašina za brizganje plastike, još 2009. godine, koji je u svoj upravljački sklop uveo, kao standardnu opciju, stranicu za prikaz potrošnje struje – "Ecograph", gde se navođenjem težine za svaki proizvod (kalup), u svim ciklusima dobija podatak, kako o ukupnoj potrošnji struje po satu, tako i o specifičnoj potrošnji struje po kilogramu prerađene plastike (kWh/kg).
ENVIRONMENTAL PROTECTION
Oprema koju zastupamo doprinosi OČUVANJU ŽIVOTNE SREDINE na nekoliko načina.
Kada govorimo o pratećoj opremi, a pre svega o čilerima za hlađenje vode našeg dobavljača Eurochille, kojima se temperira kako hidraulika i servo motori u mašinama, tako i kalupi (alati) u kojima se i formiraju gotovi proizvodi, čilerski sistemi koje mi prodajemo omogućavaju novi koncept hlađenja korišćenjem tzv. "adijabatskog efekta".
U letnjem periodu hidraulika i servo motori mašina za brizganje zahtevaju hlađenje vodom temperature do 28°C. Korišćenjem tzv. "free cooling" uređaja sa "adijabatskim efektom", hlađenje procesne vode se odvija bez korišćenja rashladnih kompresora (koji koriste freone za izmenu toplote). Izmena toplote, tj. hlađenje se odvija isključivo korišćenjem ventilatora, čime se postiže ušteda od 6 do 8 puta u odnosu na klasične čilere koji koriste kompresore sa freonom.
Jedan od naših kupaca je, korišćenjem "adijabatskih" uređaja za hlađenje, umanjio potrebnu količinu električne energije za hlađenje, za 1.400.000 kWh/godišnje, tj. za oko 70.000 EUR. Dodatna prednost je odsustvo rizika, da usled pucanja cevi dođe do curenja freona u atmosferu i velikog zagađenja.
Slična računica se može primeniti na naše Engel mašine za brizganje plastike, kao i na Piovan sušare za sušanje granulata.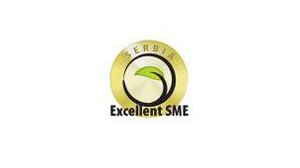 Excellent Small & Medium Enterprises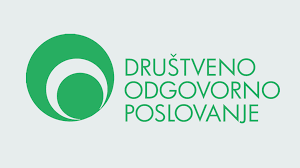 Djordje Vajfert Award for Corporate Social Responsibility - Serbian Chamber of Commerce