Winfactory 4.0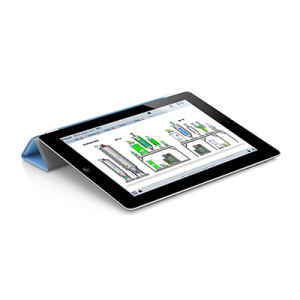 Supervision software for the digital factory
Winfactory 4.0 is the production process control and management software developed by Piovan, designed to supervise the digital factory.
The keystone of the smart factory concept is integration of production, distribution and IT systems in manufacturing. Piovan puts it into practice by developing its process control and management software in accordance with Industry 4.0 guidelines. The new product combines the typical Winfactory supervision functions with a broad range of new ones, the building blocks for constructing a customized system.
New characteristics include:
more comprehensive control of the production process: thanks to the material traceability system, which enables the customer to know, at any time, which batch of raw material has been transformed into the finished product, and where every batch is within the production process
interactive and usable: user manuals for all machines are now available on-line, and the customer can download any other machine-related document (internal operating instructions, servicing reports, etc.). In case of alarms classified as critical, an email alert can also be sent to selected users
flexible, secure access control: each user's profile can include more details and information, and access privileges can be assigned on a flexible basis using multiple criteria (based on device, layout, etc.). Functions such as auto log-off guarantee customers' security
state-of-the-art, customizable analysis tools: The package includes performance control tools, such as the one for monitoring the conveying system's performance and degree of use, and analysis and diagnostics tools such as customizable trends, allowing the combination and comparison of different variables, or the Pareto chart for analyzing the most frequent alarms
integrated management: Line recipe management and scheduling have been introduced for groups of machines, for faster, more coherent control of the entire system, through automation of routine procedures
communication and data exchange: WebService is now available for on-line data exchange with the customer's MES, ERP or supervision systems. WebService has been chosen because it is a flexible, universal solution, irrespective of the programming language or hardware used
energy use optimization tools: The first step in launching an intelligent energy saving plan is to find out exactly how much energy is currently being used; to do this, Piovan has developed Winenergy, the Winfactory energy monitoring tool. Winenergy can be used universally and applied to all the customer's electrical loads, meaning not just Piovan devices but also, for example, processing machines, auxiliary services, and lighting, heating or air-conditioning systems
Winenergy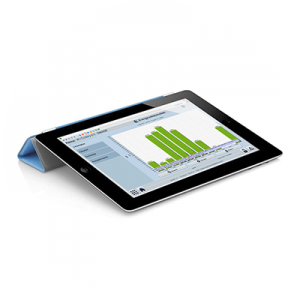 Monitoring and analysis of energy efficiency
Winenergy is a system for monitoring and analyzing energy consumption. It consists of proprietary software connected to a series of measuring instruments capable of detecting data related to different physical quantities, such as power, electricity, thermal energy, fluid flow, temperature.
Thanks to Winenergy, it is possible to measure in real time the number of vectors and energy flows used in each work environment.
This system, made up of hardware and software, is able to capture data related to:
electricity
thermal energy
flow rate of fluids and gases
temperature
Winenergy carries out mapping of the company's efficiency status, identifying areas of energy inefficiency.
Lab-Tech
Acetaldehyde measurement in PET preforms
Worldwide leader in supplying ancillary equipment to the plastics industry
PIOVAN Group is a world leader in the development and production of ancillary systems for the automatization of storage, transport and processing of polymers, plastic and food products, engineering solutions and services. From open-air silos to centralized feeding systems: they design and manufacture integrated and flexible solutions for all kinds of plastic materials. Committed to their customers and to innovations, development and future trends, they are striving to direct their professionalism towards the fulfillment of customers' requirements. The fact that differentiates PIOVAN from their competitors is that almost all of their elements and sub-assemblies are manufactured by their own mother company. This concept of the development strategy is the reason why PIOVAN stands for quality, reliability and efficiency.
About PIOVAN (PDF 6.89 MB)
ENERGY EFFICIENCY
Energy efficiency is a concept that in our part of the world became important towards the end of 2008 and the beginning of 2009, at the outset of the world economic crisis. Most business people had, until then, mostly declaratively considered power consumption as a significant element of the total cost analysis. In these considerations, the impact of energy efficiency on the environment pollution had hardly been tackled at all.
Neofyton was among the first companies in Serbia and the region to start actively demonstrating the importance of energy efficiency, both by cutting production costs and therefore increasing profit rates and building awareness of the resource shortage and broader ecological principles.
Energy savings through the use of Neofyton's machines
In comparison with our direct competitors in the field of plastics injection machines, and with the utilization of standard hydraulics with integrated so-called "smart" pumps, our machines consume as much as 50% less energy. The use of servo-hydraulics opens up the potential of savings as high as 70%. We have a very precise power consumption measuring device to prove this.
The company Engel was the first plastics injection machine manufacturer back in 2009, which introduced the power consumption page as a standard component of the control assembly – "Ecograph", where - next to the weight of each product (molded part) in every cycle - total hourly consumption is shown, as well as the specific power consumption per one kilogram of processed plastics (kWh/kg).
ENVIRONMENTAL PROTECTION
The equipment we represent contributes to ENVIRONMENT PROTECTION in several ways.
When it comes to ancillary equipment, above all water chillers by our supplier Eurochille, used for temperature control of both hydraulics and machine servo motors and molds (tools) in which finished products are made, the chiller systems we sell facilitate the use of a new cooling system based on the so-called "adiabatic effect".
In summer, the hydraulics and servo motors of the injection molding machines call for cooling with water at a maximum of 28°C. Using the so-called "free cooling" device with the "adiabatic effect", cooling of process water is performed without cooling compressors (which use freon as the heat exchanger). Heat exchange, i.e. cooling happens exclusively by the use of ventilators, which translates into six- to eightfold savings compared to traditional chillers that use freon-based compressors.
One of our customers has reduced the required cooling energy by 1.400.000 kWh per year, i.e. by about 70.000 EUR, using the "adiabatic" cooling devices. An additional benefit is the elimination of major pollution risks which might arise from emissions of freon into the atmosphere due to tube puncture or breakage.
A similar calculation can be applied to our Engel injection molding machines, as well as to the Piovan granulate dryers.
The Company Neofyton as PIOVAN's partner
Neofyton is PIOVAN's partner for the markets of Serbia, Bosnia and Herzegovina, Macedonia, Nigeria, and Cameroon. Piovan is a large international group founded in 1934 and has more than 70 years of experience and expertise in the production of ancillary equipment in the injection molding industry. Their service and sales of equipment are available on four continents (Europe, North and South America, Asia).
One of the features of PIOVAN is constant communication with their clients, through ongoing technical support and assistance. The client is included in the solution from the designing stage to the installation and start-up of the facility.
Neofyton provides "turnkey" solutions
From system design to machine installation and training