Worldwide leader in supplying ancillary equipment to the plastics industry
PIOVAN grupa je svetski lider u razvoju i proizvodnji pomoćnih sistema za automatizaciju skladištenja, transporta i prerade polimera, plastike i hrane, pružanju inženjerskih rešenja i servisnih usluga. Od silosa na otvorenom do centralizovanih sistema za hranjenje: dizajniraju i proizvode integrisana i fleksibilna rešenja za sve vrste plastike. Posvećeni kupcima i inovacijama, razvoju i budućim trendovima, teže da svoju profesionalnost usmere ka zadovoljenju kupčevih zahteva. Činjenica koja PIOVAN izdvaja od konkurencije je izrada gotovo svih elemenata i pod-sklopova u matičnoj kompaniji. Na osnovu ovako koncipirane razvojne strategije danas iza znaka PIOVAN stoji kvalitet, pouzdanost i ekonomičnost.
O kompaniji PIOVAN (PDF 6.89 MB)
Lab-Tech
Acetaldehyde measurement in PET preforms
Winfactory 4.0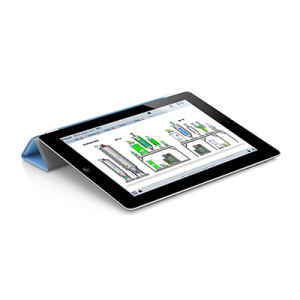 The supervision software for the digital factory
Winfactory 4.0 is the production process control and management software developed by Piovan, designed to supervise the digital factory.
The integration of production, distribution and IT systems in manufacturing is the keystone of the smart factory concept. Piovan puts it into practice by evolving its process control and management software in accordance with Industry 4.0 guidelines. The new product combines the typical Winfactory supervision functions with a wide array of new ones, the building blocks for constructing a tailor-made system.
New characteristics include:
more control of the production process: thanks to the material traceability system, which enables the customer to know, at all times, which batch of raw material has been transformed into the finished product, and where every batch is within the production process
interactivity and usability: the manuals of every machinery are now available on-line, and the customer can download any other machine-related document (internal operating instructions, servicing reports, etc.). In case of alarms classified as critical, an email alert can also be sent to selected users
flexible, secure access control: each user's profile can be set with more details and information, and access privileges can be assigned on a flexible basis using multiple criteria (based on device, layout, etc.). Security is guaranteed by functions such as auto log-off
state-of-the-art, customisable analysis tools: the package includes performance control tools, such as one for monitoring the conveying system's performance and degree of use, and analysis and diagnostics tools such as customisable trends, allowing the combination and comparison of different variables, or the Pareto chart for analysing the most frequent alarms
integrated management: line recipe management and scheduling have been introduced by groups of machines, for faster, more coherent control of the entire system, through automation of routine procedures
communication and data exchange: WebService is now available for on-line data exchange with the customer's MES, ERP or supervision systems. WebService has been chosen because it is a flexible, universal solution, irrespective of the programming language or hardware used
energy use optimisation tools: the first step in launching an intelligent energy saving plan is to find out exactly how much energy is currently being used; to do this, Piovan has developed Winenergy, the Winfactory energy monitoring tool. Winenergy can be used universally and applied to all the customer's electrical loads, meaning not just Piovan devices but also, for example, processing machines, auxiliary services, and lighting, heating or air-conditioning systems
Winenergy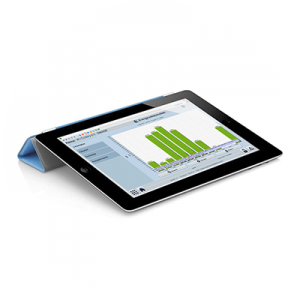 Monitoring and analysis of energy efficiency
Winenergy is a system for monitoring and analysing energy consumption consisting of proprietary software connected to a series of measuring instruments capable of detecting data related to different physical quantities, such as power, electricity, thermal energy, fluid flow, temperature.
With Winenergy it is possible to measure in real time the number of vectors and energy flows used in each working environment.
This system, composed of hardware and software, is able to capture data related to:
electricity used
thermal energy
flow rate of fluids and gases
temperature
Through Winenergy, a mapping of the company's efficiency status is carried out, identifying areas of energy inefficiency.
ENERGY EFFICIENCY
Energetska efikasnost u industriji je pojam koji je na našim prostorima postao bitan krajem 2008. i početkom 2009. godine, sa početkom svetske ekonomske krize. Većina privrednika je, do tada, najčešće deklarativno razmatrala trošak struje, kao bitan element kompletnog pregleda troškova. Pritom uticaj energetske efikasnosti na zagađenje prirode gotovo uopšte nije bio razmatran.
Kompanija Neofyton je među prvima u Srbiji i regionu počela aktivno prezentovanje značaja energetske efikasnosti, kako zbog smanjenja troškova proizvodnje, pa samim tim i povećanja profitne stope, tako i zbog podizanja svesti o ograničenosti resursa i širim ekološkim principima.
Ušteda energije korišćenjem Neofyton mašina
U poređenju sa direktnim konkurentima u sferi mašina za brizganje plastike, a korišćenjem standardne hidraulike u koju su ugrađene tzv. "smart" pumpe, naše mašine troše i do 50% manje energije. Korišćenjem servo-hidraulike, postoji potencijal za uštedu do čak 70%. Posedujemo veoma precizan uređaj za merenje potrošnje električne energije, kojim se to i dokazuje.
Kompanija Engel je bila prvi proizvođač mašina za brizganje plastike, još 2009. godine, koji je u svoj upravljački sklop uveo, kao standardnu opciju, stranicu za prikaz potrošnje struje – "Ecograph", gde se navođenjem težine za svaki proizvod (kalup), u svim ciklusima dobija podatak, kako o ukupnoj potrošnji struje po satu, tako i o specifičnoj potrošnji struje po kilogramu prerađene plastike (kWh/kg).
ENVIRONMENTAL PROTECTION
Oprema koju zastupamo doprinosi OČUVANJU ŽIVOTNE SREDINE na nekoliko načina.
Kada govorimo o pratećoj opremi, a pre svega o čilerima za hlađenje vode našeg dobavljača Eurochille, kojima se temperira kako hidraulika i servo motori u mašinama, tako i kalupi (alati) u kojima se i formiraju gotovi proizvodi, čilerski sistemi koje mi prodajemo omogućavaju novi koncept hlađenja korišćenjem tzv. "adijabatskog efekta".
U letnjem periodu hidraulika i servo motori mašina za brizganje zahtevaju hlađenje vodom temperature do 28°C. Korišćenjem tzv. "free cooling" uređaja sa "adijabatskim efektom", hlađenje procesne vode se odvija bez korišćenja rashladnih kompresora (koji koriste freone za izmenu toplote). Izmena toplote, tj. hlađenje se odvija isključivo korišćenjem ventilatora, čime se postiže ušteda od 6 do 8 puta u odnosu na klasične čilere koji koriste kompresore sa freonom.
Jedan od naših kupaca je, korišćenjem "adijabatskih" uređaja za hlađenje, umanjio potrebnu količinu električne energije za hlađenje, za 1.400.000 kWh/godišnje, tj. za oko 70.000 EUR. Dodatna prednost je odsustvo rizika, da usled pucanja cevi dođe do curenja freona u atmosferu i velikog zagađenja.
Slična računica se može primeniti na naše Engel mašine za brizganje plastike, kao i na Piovan sušare za sušanje granulata.
Kompanija Neofyton PIOVAN partner
Kompanija Neofyton je PIOVAN partner za tržišta Srbije, Hrvatske, Bosne i Hercegovine, Makedonije, Nigerije i Kameruna. Piovan je velika internacionalna grupacija osnovana 1934. godine, sa preko 70 godina iskustva, sa ekspertizom u proizvodnji prateće opreme za brizganje plastike. Servis i prodaja opreme su obezbeđeni na četiri kontinenta (Evropa, Severna i Južna Amerika, Azija).
Jedna od odlika PIOVAN kompanije je i konstantna komunikacija sa kupcem kroz konstantnu tehničku pomoć i podršku. Klijent je uključen u rešenje od faze dizajniranja do ugradnje i puštanja u rad postrojenja.
Neofyton provides "turnkey" solutions
From system design to machine installation and training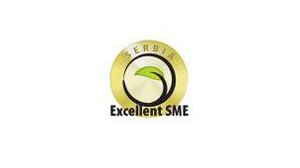 Excellent Small & Medium Enterprises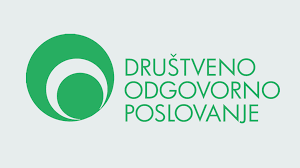 Djordje Vajfert Award for Corporate Social Responsibility - Serbian Chamber of Commerce