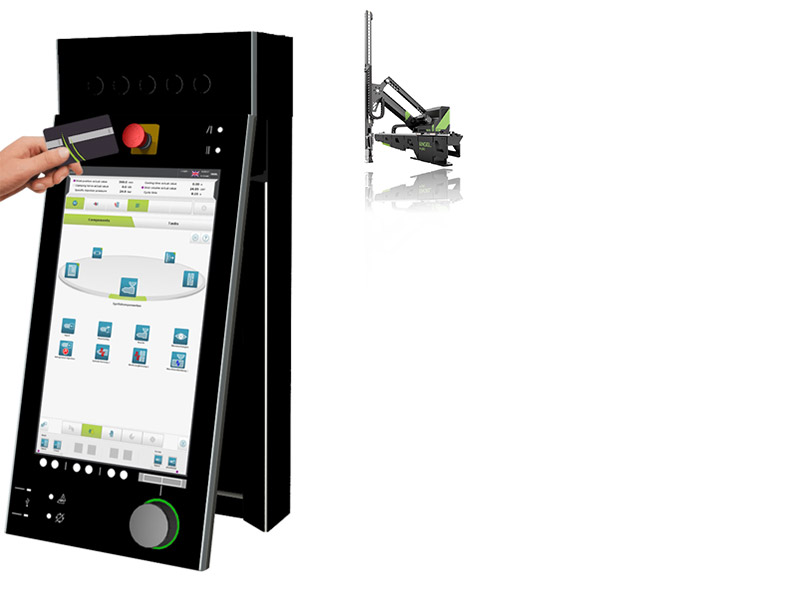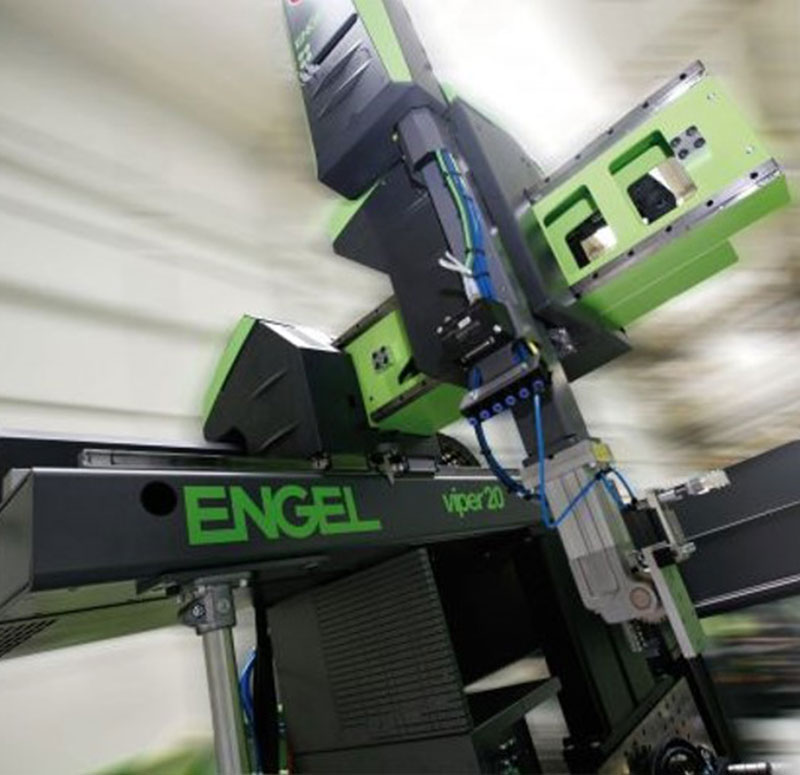 Engel Injection Moulding Machines
Engel je najveći svetski proizvođač mašina za brizganje plastike i gume, koji u svom proizvodnom programu poseduje električne, hidraulične i hibridne mašine za brizganje. ENGEL je jedna od retkih globalnih kompanija, 
100% u porodičnom vlasništvu,
 koja ulaže napor u konstantno upravljanje kvalitetom kako bi kupcima ponudila mašine za brizganje plastike koje prate sve trendove i zahteve tržišta. Korporativna filozofija ove austrijske kompanije je da svojim kupcima ponudi kompletna rešenja u oblasti brizganja plastike iz jednog izvora (mašine za brizganje plastike i gume, automatizacija, obuka, trening). Duh inovacije, izgrađen na decenijama iskustva: ENGEL je uvek u toku i oslanja se na kreiranje najnovijih tehnologija i obezbeđivanje održivog globalnog rasta.
Prezentacija ENGEL kompanije (PDF 2.14 MB)
Lokacije ENGEL fabrika u svetu (PDF 1.18 MB)
10 razloga da izaberete ENGEL (PDF 1.25 MB)
1945. kompaniju osniva Ludvig Engel
1948. je patentirana prva preša za plastiku ENGEL
1952. lansirana je prva ENGEL mašina za brizganje
1959. kompletni program ENGEL mašina za brizganje je na tržištu
1968. ENGEL predstavlja elektronsku upravljačku jedinicu kao standardnu opremu
1977. ENGEL gradi svoje prvo postrojenje za proizvodnju van Austrije
1980. počinje razvoj i proizvodnja linearnih robota ENGEL u Dietachu
do 2013. ENGEL je lider na svetskom tržištu, sa proizvodnim lokacijama u Austriji, Češkoj, Nemačkoj, Kini i Koreji, kao i 29 podružnica širom sveta
Injection Moulding Machines
machines from 280 kN to 55,000 kN clamping force
Automation
Conveyor systems
Conveying technology
Automation
Safety systems
Facility safety technology
Automation
Famox system
Mould change systems
Engel ima proizvodna postrojenja na 9 lokacija u Evropi, Severnoj Americi i Aziji (Kina, Koreja).
Engelove podružnice i predstavnici se nalaze u više od 85 zemalja.
Engelov promet za 2018/2019 godinu je iznosio 1,6 milijardi evra u celom svetu.
Trenutno je oko 6.900 osoba zaposleno u kompaniji Engel, širom sveta.
ENERGY EFFICIENCY
Energetska efikasnost u industriji je pojam koji je na našim prostorima postao bitan krajem 2008. i početkom 2009. godine, sa početkom svetske ekonomske krize. Većina privrednika je, do tada, najčešće deklarativno razmatrala trošak struje, kao bitan element kompletnog pregleda troškova. Pritom uticaj energetske efikasnosti na zagađenje prirode gotovo uopšte nije bio razmatran.
Kompanija Neofyton je među prvima u Srbiji i regionu počela aktivno prezentovanje značaja energetske efikasnosti, kako zbog smanjenja troškova proizvodnje, pa samim tim i povećanja profitne stope, tako i zbog podizanja svesti o ograničenosti resursa i širim ekološkim principima.
Ušteda energije korišćenjem Neofyton mašina
U poređenju sa direktnim konkurentima u sferi mašina za brizganje plastike, a korišćenjem standardne hidraulike u koju su ugrađene tzv. "smart" pumpe, naše mašine troše i do 50% manje energije. Korišćenjem servo-hidraulike, postoji potencijal za uštedu do čak 70%. Posedujemo veoma precizan uređaj za merenje potrošnje električne energije, kojim se to i dokazuje.
Kompanija Engel je bila prvi proizvođač mašina za brizganje plastike, još 2009. godine, koji je u svoj upravljački sklop uveo, kao standardnu opciju, stranicu za prikaz potrošnje struje – "Ecograph", gde se navođenjem težine za svaki proizvod (kalup), u svim ciklusima dobija podatak, kako o ukupnoj potrošnji struje po satu, tako i o specifičnoj potrošnji struje po kilogramu prerađene plastike (kWh/kg).
ENVIRONMENTAL PROTECTION
Oprema koju zastupamo doprinosi OČUVANJU ŽIVOTNE SREDINE na nekoliko načina.
Kada govorimo o pratećoj opremi, a pre svega o čilerima za hlađenje vode našeg dobavljača Eurochille, kojima se temperira kako hidraulika i servo motori u mašinama, tako i kalupi (alati) u kojima se i formiraju gotovi proizvodi, čilerski sistemi koje mi prodajemo omogućavaju novi koncept hlađenja korišćenjem tzv. "adijabatskog efekta".
U letnjem periodu hidraulika i servo motori mašina za brizganje zahtevaju hlađenje vodom temperature do 28°C. Korišćenjem tzv. "free cooling" uređaja sa "adijabatskim efektom", hlađenje procesne vode se odvija bez korišćenja rashladnih kompresora (koji koriste freone za izmenu toplote). Izmena toplote, tj. hlađenje se odvija isključivo korišćenjem ventilatora, čime se postiže ušteda od 6 do 8 puta u odnosu na klasične čilere koji koriste kompresore sa freonom.
Jedan od naših kupaca je, korišćenjem "adijabatskih" uređaja za hlađenje, umanjio potrebnu količinu električne energije za hlađenje, za 1.400.000 kWh/godišnje, tj. za oko 70.000 EUR. Dodatna prednost je odsustvo rizika, da usled pucanja cevi dođe do curenja freona u atmosferu i velikog zagađenja.
Slična računica se može primeniti na naše Engel mašine za brizganje plastike, kao i na Piovan sušare za sušanje granulata.
Fleksibilan, energetski efikasan i pouzdan.
Univerzalni ENGEL Victory koncept jeste vaš savršen modularni sistem za proizvodnju širokog opusa tehničkih proizvoda dobijenih postupkom injekcionog brizganja. Zbog jedinstvene ENGEL tie-barr-less tehnologije, ovu relativno malu mašinu je moguće koristiti i za velike kalupe. Brza, sigurna i energetski efikasna proizvodnja su garancija proizvoda visokog kvaliteta.
Ciklusi reciklaže plastike
Engel preuzima odgovornost – za sopstvene proizvode, ali i za proizvode proizvedene pomoću Engel mašina. Njihov rad karakteriše najvažniji cilj, da učine budućnost boljom za generacije koje dolaze posle nas.
Važna im je odgovorna upotreba plastike širom sveta i stvaranje uslova da plastični proizvodi mogu da se vrate u ciklus recikliranja na kraju njihovog životnog veka.
Multi-component injection moulding
coinjection – manufacturing affordable, robust & food-grade, two-component parts and creating intriguing marbling effects
combimelt – manufacturing innovative moulded parts made of different materials in a single step
Process technologies
coinmelt – injection moulding process for particularly precise surfaces in automotive glazing or optical lenses
foammelt – foam injection moulding for torsion-free, lightweight technical mouldings
gasmelt/watermelt – efficient fluid injection technology for perfect moulded part surfaces with high or with considerably differing wall thicknesses
variomelt – uniform surfaces, thinnest wall thickness and a perfect glossy look, e.g., for modern consumer electronics cases
Surface & optics
glazemelt – injection moulding of large-area transparent, lightweight plastic glazing with integrated functions
tecomelt – low-pressure injection moulding technology for the production of high-quality textile/synthetic composite parts in modern vehicle construction
foilmelt – injection moulding process for fascinating design effects and integrated smart functions
clearmelt – injection moulding of durably scratch-resistant, yet highly sensitive parts with a self-healing surface and 3D effect
optimelt – top quality and high efficiency for lenses and optical components
varysoft – efficient production of multi-dimensional, soft-touch, lightweight components for vehicle interiors
DecoJect® – A combination of injection moulding with IMG (In-Mould-Graining) directly from the roll to the mould
Lightweight
organomelt – producing lightweight plastic components with particularly high stability and optimum mechanical properties
HP-RTM – fibre composite technology for improved shaping and premium properties for large-surface automotive components
SMC – SMC stands for Sheet Moulding Compounds, which are processed in flow moulding (compression moulding)
Thermoset
LIM – fully-automated production of high-quality liquid silicone parts in a single step in a rework- and waste-free process
Duroplast BMC – extremely wear-resistant injection moulding technology for high-quality processing of sophisticated thermosets
Technology competence
Clean Room Components – comprehensive clean room competence for perfect, standards-compliant injection moulding & automation systems
Material-specific processes
PVC – a reliable, cost-effective processing method for standards-compliant, visually perfect parts
amorphous metal moulding
Digitalizacija i "smart factory" koncepti
Industrija 4.0 predviđa da mašine i uređaji međusobno razmenjuju informacije i vrše samopodešavanja, usklađivanja i dodatnu međuregulaciju procesa. Kompanija Engel je otišla najdalje na tom putu. Kupci već danas imaju mogućnost da, na primer, promenom kalupa na mašini, a uz prethodno očitavanje pripadajućeg bar-koda kalupa, prisustvuju kompletnom samoučitavanju parametara na Engel mašini.
Pozovite za više informacija
Engel rešenja za PAMETNE FABRIKE
Povećanje proizvodnih potencijala pomoću Engel INJECT 4.0
Engel nudi tehnologiju i infrastrukturu koje se mogu koristiti za uspostavljanje inteligentnog mašinskog parka kako bi povećali proizvodnju:
smart machine:

iQ weight control
iQ clamp control
iQ flow control
iQ vibration control

smart service:

e-connect
e-connect.monitor
e-connect.24

smart production:
Engel e-connect korisnički portal
Sve informacije na jednoj lokaciji – dostupne u bilo koje vreme i svugde. Besplatni portal za e-povezivanje korisnika grupira sve informacije koje su vam potrebne u vezi vašeg proizvodnog sistema. Prijavljivanje na portal omogućava pristup svim potrebnim informacijama uvek kada su Vam potrebne.
Engel e-connect korisnički portal (PDF 652 KB)
Skinite besplatnu e-connect aplikaciju za: iOS (iPhone/iPad), Android ili Windows (Phone/Desktop)
The free ENGEL e-calc app is a comprehensive tool for every injection moulder. With this tool you can very easily calculate shot volume, filling pressure, clamping force, cooling time and the screw speed. Instead of making tedious calculations, you will quickly receive the desired results within just a few clicks. These are displayed clearly structured on one page.
Skinite besplatnu e-calc aplikaciju za: iOS, Android ili Windows (Phone/Desktop).
ENGEL plastyfine/plastyfine lite
Recognise moulding defects quickly and easily with the ENGEL plastyfine app. The comprehensive image database is always at hand and helps you to identify defects. ENGEL plastyfine describes both the physical causes and technical process remedies. Your mobile advisor also includes important tips for reducing and avoiding defects. The effects of parameter adjustments on the process and quality of the moulded parts is presented in a clear and understandable way. Helpful hints for troubleshooting as well as general processing information can be called up with the click of a button. Test the free ENGEL plastyfine lite version or take advantage of the full functionality of the ENGEL plastyfine app.
Skinite besplatnu plastyfine lite aplikaciju za: iOS (iPhone/iPad) ili Android.
Skinite besplatnu plastyfine aplikaciju za: iOS (iPhone/iPad) ili Android.
Neofyton provides "turnkey" solutions
From system design to machine installation and training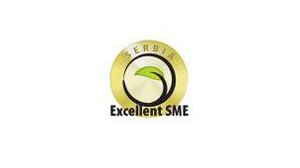 Excellent Small & Medium Enterprises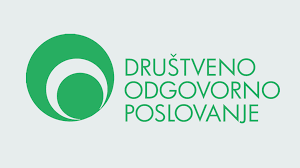 Djordje Vajfert Award for Corporate Social Responsibility - Serbian Chamber of Commerce