Communicate in a smart way
Speed up: In the production of electronics and telecommunications, quick response to short product cycles and ongoing technical challenges at all times is a must. ENGEL teletronics is your reliable partner for the latest injection molding machine concepts that help you keep abreast with this dynamic field. And, we will give you a head start in the global market in terms of design, functionality, miniaturisation and delivery capability.
ENERGY EFFICIENCY
Energy efficiency is a concept that in our part of the world became important towards the end of 2008 and the beginning of 2009, at the outset of the world economic crisis. Most business people had, until then, mostly declaratively considered power consumption as a significant element of the total cost analysis. In these considerations, the impact of energy efficiency on the environment pollution had hardly been tackled at all.
Neofyton was among the first companies in Serbia and the region to start actively demonstrating the importance of energy efficiency, both by cutting production costs and therefore increasing profit rates and building awareness of the resource shortage and broader ecological principles.
Energy savings through the use of Neofyton's machines
In comparison with our direct competitors in the field of plastics injection machines, and with the utilization of standard hydraulics with integrated so-called "smart" pumps, our machines consume as much as 50% less energy. The use of servo-hydraulics opens up the potential of savings as high as 70%. We have a very precise power consumption measuring device to prove this.
The company Engel was the first plastics injection machine manufacturer back in 2009, which introduced the power consumption page as a standard component of the control assembly – "Ecograph", where – next to the weight of each product (molded part) in every cycle – total hourly consumption is shown, as well as the specific power consumption per one kilogram of processed plastics (kWh/kg).
ENVIRONMENTAL PROTECTION
The equipment we represent contributes to ENVIRONMENT PROTECTION in several ways.
When it comes to ancillary equipment, above all water chillers by our supplier Eurochille, used for temperature control of both hydraulics and machine servo motors and molds (tools) in which finished products are made, the chiller systems we sell facilitate the use of a new cooling system based on the so-called "adiabatic effect".
In summer, the hydraulics and servo motors of the injection molding machines call for cooling with water at a maximum of 28°C. Using the so-called "free cooling" device with the "adiabatic effect", cooling of process water is performed without cooling compressors (which use freon as the heat exchanger). Heat exchange, i.e. cooling happens exclusively by the use of ventilators, which translates into six- to eightfold savings compared to traditional chillers that use freon-based compressors.
One of our customers has reduced the required cooling energy by 1.400.000 kWh per year, i.e. by about 70.000 EUR, using the "adiabatic" cooling devices. An additional benefit is the elimination of major pollution risks which might arise from emissions of freon into the atmosphere due to tube puncture or breakage.
A similar calculation can be applied to our Engel injection molding machines, as well as to the Piovan granulate dryers.
Displays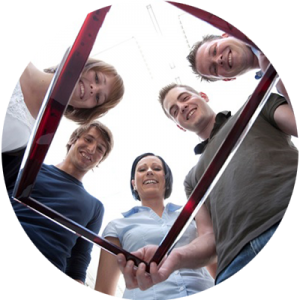 Fully automated, efficient and clean production
Perfect quality – an immediate eye catcher: The innovative technologies and the highest level of competence of ENGEL teletronics are here to help you achieve efficient clean production of multilayer display solutions ranging from touchscreens for mobile phones over state-of-the-art flat-screen TVs, to fiber optic boards for back-lit LCD screens.
enhanced productivity – all-electric high-performance injection molding machines for the shortest cycle times and maximum output in your display production
delivering cleanliness – lubricant-free systems guarantee cleanroom-capability in line with ISO 7
high availability – expert training and service and low reject rate
innovative effects – Combi-M large-scale machine technology for 2-component TV front panels
design perfection in automation – a broad portfolio of high-performance automation solutions for your display production
Functional Sensitive Surfaces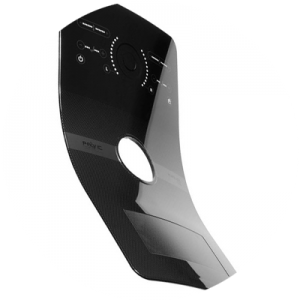 Only sensitive manufacturing yields smart results
Input, operation or control? Home, car and technology state-of-the-art electronics require smart direct handling. ENGEL teletronics is the address to turn to for the development and production of innovative, scratch-resistant and visually sophisticated functional sensitive surfaces.
sensitive production – number one on the market of best thin-wall or injection-compression technology
secure development leadership – top notch expertise and experience in delivering innovative decorative technologies (IMD, IML)
combine technologies – perfectly bringing together the benefits of various technologies and manufacturing in immaculately designed automated processes
perfect cleanliness – injection molding machines for functional sensitive surfaces with cleanroom-capability in compliance with ISO 7
networking – long-term development cooperation with leading companies and institutes
Mobile Communication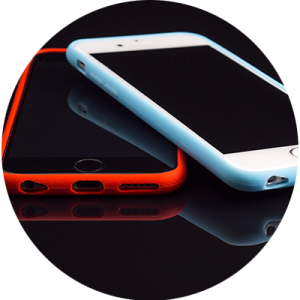 Unlimited flexibility in innovative designs and visual solutions
From mobile phones and smartphones to laptops and navigation systems: ENGEL teletronics is a helping hand you can extend to your customers in order to deliver fantastic designs with intelligent smart technology. Even when extremely complex or innovative solutions are needed, we are your prime partner, with the expertise and creativity fit to face any challenge in the world of injection molding machines.
quick response – the matching, individually-tailored injection molding machine concept for each new task
effective expertise – the skill to provide a solution for the entire process chain
rapid delivery – shortest cycle times combined with thin-wall injection
superb design – surface decoration with the variotherm method or IML/IMD
optical applications – top-level expertise in camera lenses
Connectors and Sensors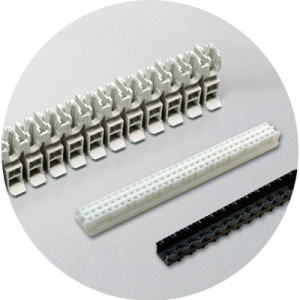 Top process reliability bears maximum output
It is little things that bear great success. ENGEL teletronics specializes in the production of a wide variety of connectors and sensors – automotive sensors, various connectors, industrial electronics and much, much more. It is thanks to our versatile and sophisticated perfectly designed machine concepts and the broad portfolio of automation, that we can offer the perfect solution for any application.
maximum productivity – highly-efficient all-electric production units
rise in profit – stable processes and high availability
intelligent solutions – produce composite parts in an efficient, safe and ergonomic way, with vertical machines
compact units – more yield per unit of area as a result of space-saving injection molding systems for connectors and sensors
unique know-how – decades of experience in the field of custom automation
Entertainment and Computer Electronics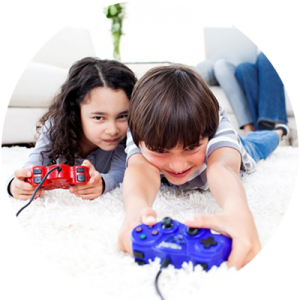 The latest technologies for a fast-growing market
Fun, entertainment and information 24/7. The lively market in game consoles, e-book readers, computers and so on is limitless. Tapping the competence of ENGEL teletronics, and thanks to tailored injection molding machine concepts, you can achieve mass quality in almost no time in your entertainment and computer electronics production. In addition, you can be the first to perfectly implement the latest trends in technology and design.
successful launch – fast delivery of injection molding machines for high volume applications as well
cut costs – flexible and compact production units with a technological edge
maximum output – short cycle times and stable processes for global success on a large scale
Neofyton provides "turnkey" solutions
From system design to machine installation and training