Ready for smart communication
More speed: In the production of electronics & telecommunications, the constant task is to respond quickly at any time to short product cycles and ongoing technical challenges. ENGEL teletronics is your competent partner for the latest injection moulding machine concepts that help you keep pace with this dynamic field. And, we will help you keep ahead of the global market in terms of design, functionality, miniaturisation and delivery capability.
ENERGY EFFICIENCY
Energetska efikasnost u industriji je pojam koji je na našim prostorima postao bitan krajem 2008. i početkom 2009. godine, sa početkom svetske ekonomske krize. Većina privrednika je, do tada, najčešće deklarativno razmatrala trošak struje, kao bitan element kompletnog pregleda troškova. Pritom uticaj energetske efikasnosti na zagađenje prirode gotovo uopšte nije bio razmatran.
Kompanija Neofyton je među prvima u Srbiji i regionu počela aktivno prezentovanje značaja energetske efikasnosti, kako zbog smanjenja troškova proizvodnje, pa samim tim i povećanja profitne stope, tako i zbog podizanja svesti o ograničenosti resursa i širim ekološkim principima.
Ušteda energije korišćenjem Neofyton mašina
U poređenju sa direktnim konkurentima u sferi mašina za brizganje plastike, a korišćenjem standardne hidraulike u koju su ugrađene tzv. "smart" pumpe, naše mašine troše i do 50% manje energije. Korišćenjem servo-hidraulike, postoji potencijal za uštedu do čak 70%. Posedujemo veoma precizan uređaj za merenje potrošnje električne energije, kojim se to i dokazuje.
Kompanija Engel je bila prvi proizvođač mašina za brizganje plastike, još 2009. godine, koji je u svoj upravljački sklop uveo, kao standardnu opciju, stranicu za prikaz potrošnje struje – "Ecograph", gde se navođenjem težine za svaki proizvod (kalup), u svim ciklusima dobija podatak, kako o ukupnoj potrošnji struje po satu, tako i o specifičnoj potrošnji struje po kilogramu prerađene plastike (kWh/kg).
ENVIRONMENTAL PROTECTION
Oprema koju zastupamo doprinosi OČUVANJU ŽIVOTNE SREDINE na nekoliko načina.
Kada govorimo o pratećoj opremi, a pre svega o čilerima za hlađenje vode našeg dobavljača Eurochille, kojima se temperira kako hidraulika i servo motori u mašinama, tako i kalupi (alati) u kojima se i formiraju gotovi proizvodi, čilerski sistemi koje mi prodajemo omogućavaju novi koncept hlađenja korišćenjem tzv. "adijabatskog efekta".
U letnjem periodu hidraulika i servo motori mašina za brizganje zahtevaju hlađenje vodom temperature do 28°C. Korišćenjem tzv. "free cooling" uređaja sa "adijabatskim efektom", hlađenje procesne vode se odvija bez korišćenja rashladnih kompresora (koji koriste freone za izmenu toplote). Izmena toplote, tj. hlađenje se odvija isključivo korišćenjem ventilatora, čime se postiže ušteda od 6 do 8 puta u odnosu na klasične čilere koji koriste kompresore sa freonom.
Jedan od naših kupaca je, korišćenjem "adijabatskih" uređaja za hlađenje, umanjio potrebnu količinu električne energije za hlađenje, za 1.400.000 kWh/godišnje, tj. za oko 70.000 EUR. Dodatna prednost je odsustvo rizika, da usled pucanja cevi dođe do curenja freona u atmosferu i velikog zagađenja.
Slična računica se može primeniti na naše Engel mašine za brizganje plastike, kao i na Piovan sušare za sušanje granulata.
Displays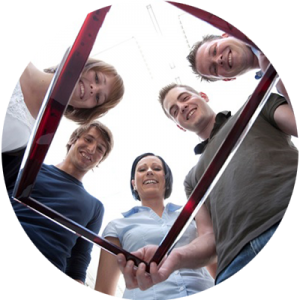 Perfectly automated efficient and clean production
When perfect quality immediately catches the eye: ENGEL teletronics offers innovative technologies and the highest level of competence to help you to achieve efficient clean production of multilayer display solutions. From touchscreens for mobile phones and state-of-the-art flat-screen TVs, to fibre optic boards for back-lit LCD screens.
increase productivity – all-electric high-performance injection moulding machines for the shortest cycle times and maximum output in your display production
deliver cleanliness – lubricant-free systems guarantee cleanroom-capability to ISO 7
high availability – low reject rate and expert training & service
innovative effects – Combi-M large-scale machine technology for 2-component TV front panels
perfectly designed automation – a broad portfolio of high-performance automation technology for your display production
Functional Sensitive Surfaces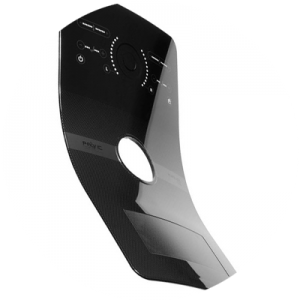 Sensitive manufacturing for smart results
Whether input, operation or control: state-of-the-art electronics in the home, car and technology require smart direct handling. ENGEL teletronics is your competent experienced partner in the development and production of innovative, scratch-resistant and visually sophisticated functional sensitive surfaces.
sensitive production – best thin-wall or injection-compression technology on the market
secure development leadership – a high level of expertise and experience in delivering innovative decorative technologies (IMD, IML)
combine technologies – perfectly combining the benefits of various technologies, and manufacturing in flawlessly designed automated processes
perfect cleanliness – injection moulding machines for functional sensitive surfaces with cleanroom-capability up to ISO 7
use networks – long-term development cooperation with leading companies and institutes
Mobile Communication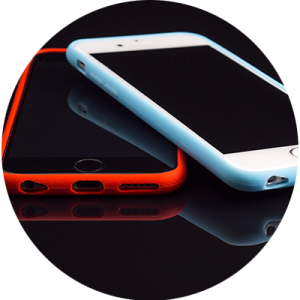 Complete flexibility for innovative designs & visual solutions
From mobile phones & smartphones to laptops and navigation systems: ENGEL teletronics helps you to help your customers deliver fantastic designs with intelligent smart technology. No matter how complex or innovative the solution needs to be, we are your unbeatable partner with the know-how and creativity for any challenge in the world of injection moulding machines.
fast response – the matching, individually-tailored injection moulding machine concept for each new task
effective know-how – the skill to provide a solution for the entire process chain
rapid delivery – shortest cycle times combined with thin-wall injection
perfect design – surface decoration with the variotherm method or IML/IMD
optical applications – top-level expertise in camera lenses
Connectors & Sensors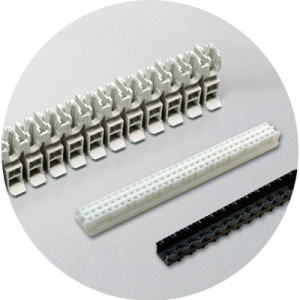 Maximum output meets top process reliability
Great success often depends on the little things. ENGEL teletronics is your specialist in the production of a variety of connectors and sensors. Whether automotive sensors, various connectors, industrial electronics and much, much more: Thanks to our sophisticated perfectly designed machine concepts and the broad portfolio of automation, we offer the perfect solution for any application.
high productivity – highly-efficient all-electric production units
more profit – stable processes and high availability
intelligent solutions – produce composite parts efficiently, safely and ergonomically with vertical machines
compact units – more yield per unit of area thanks to space-saving injection moulding systems for connectors and sensors
unparalleled know-how – decades of experience in the field of custom automation
Entertainment & Computer Electronics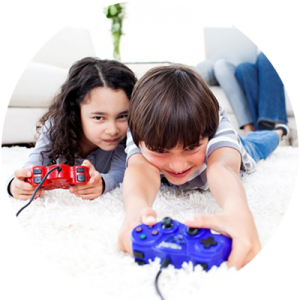 The latest technologies for a dynamic market
Fun, entertainment and information 24/7. The dynamic market in game consoles, e-book readers, computers and so on knows no limits. Drawing on the competence of ENGEL teletronics, and thanks to tailored injection moulding machine concepts, you can achieve mass quality in next to no time in your entertainment & computer electronics production. Plus, you can also be the first to perfectly implement the latest trends in technology & design.
successful launch – fast delivery of injection moulding machines also for high volume applications
save costs – flexible and compact production units with a technological edge
maximum output – short cycle times & stable processes for large-scale global success
Neofyton provides "turnkey" solutions
From system design to machine installation and training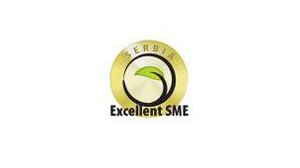 Excellent Small & Medium Enterprises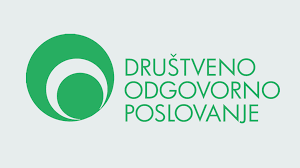 Djordje Vajfert Award for Corporate Social Responsibility - Serbian Chamber of Commerce