Neofyton doo
Injection Molding Machines & Auxiliary
Since 1992
Neofyton is the general manufacturers' representative for leading world manufacturers of plastics injection molding machines and auxiliary.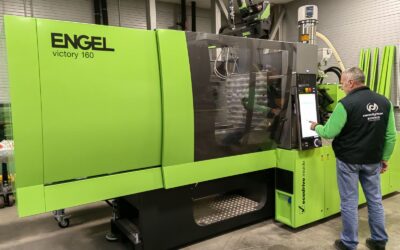 ENGEL injection molding machine available NOW. Victory 160, is waiting for a new owner! The machine is located in Novi Sad.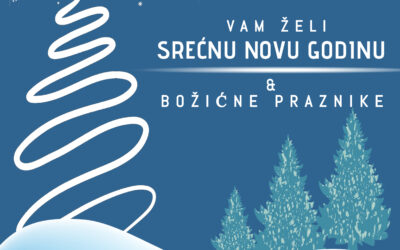 Dear colleagues, partners, friends,the year 2022. was great and the 2023. will be impressive! Furthermore, we would like to express our appreciation for your trust, the excellent cooperation and our mutual success in the past twelve months!We have initiated new ideas and projects with joint forces and we will enter the following year with better plans and greater goals. Neofyton team wish you 365 new opportunities and success in both business and private life. Happy holidays and all the best in the year to come.
On Wednesday, 7/12/2022. the official opening of the company was organized at the Kamnik winery in Skopje. The event was attended by a large number of guests from the plastics industry, associates and friends of the company. In the introduction, Neofyton presented the past successes, projects and values on which the company was built.
Beginnings
Idea on Neofyton stemmed from a desire of a machine engineer and economist, Stojan Tadic in order to ensure a bright future for his sons.
Development
Signing a manufacturer's representative agreement with injection molding manufacturer "Dr Boy" in late 1998 was a turning point for the company's success.
Energy efficiency
Neofyton company is among the first companies in Serbia and the region to take active promotion of energy efficiency.
Goals & Values
The company's goal is to provide maximum quality and service for the customer, in addition to keeping up with technological innovations.
Top Service and Unique "Turnkey" System
The company's goal is to provide highest standard in terms of service at all times, which includes top quality equipment and service from a single source. It is the process integration – sales and consulting, delivery and machine installation, service and training, as well as partnership with buyers that comprise the basis of our business operations and development.
Neofyton is a dynamic company oriented toward innovations, established in 1992 in Novi Sad. The company's success results from representing world leaders within plastics and rubber industry – Engel, Piovan, Eurochiller, MB Conveyors , Tria and Sipa. Neofyton is the manufactures' representative for the markets of Serbia, Croatia, Bosnia and Herzegovina, Macedonia, Montenegro, Slovenia, and as of 2016 for African market.
Company ENGEL as the leading manufacturer of plastics injection machines and automation, delivers a comprehensive system of solutions and technology based on innovation and energy efficiency.
Design, implementation, monitoring, automation and maintenance for over 450 machines have positioned Neofyton as a top seller of the most innovative plastics injection machines. Professional and trained team justifies trust bestowed by our clients and guarantees additional assurance for further cooperation with Neofyton.
Service support by experienced and trained technicians for maximum results
TRAINING and COACHING
Training and education are part of our standard offer.
SPARE PARTS
We supply spare parts for machines and equipment we deliver.
FINANCIAL SOLUTIONS
Neofyton and their partners offer financial solutions for purchasing equipment.
MAINTENANCE
Neofyton provides maintenance for machines and equipment.
DESIGN
We design, construct and assemble centralized Piovan systems.
READ MORE ABOUT MAINTENACE
Manufacture plastice products
Our buyers are among major manufacturers within the packaging and automotive industry, as well as technical plastics, electrical power industry, medicine. Some of them are as follows: AD Plastika Split, Aling Conel Gajdobra, Bekto-Precisa Goražde, Drina-plastika Nova Pazova, Greiner&JP Nova Pazova, Grundfos Inđija, JCMM-Magneti Marelli Kragujevac, MA-COM – Mostar, Marquard Veles, Mecaplast/Novares Zrenjanin, Peštan Aranđelovac, RPC-Superfos Gračanica, Sanja IPPI Nova Pazova, SCGM Kragujevac, Soylmez Žitorađa, Telur Zagreb, Tehnoplast Novi Banovci, Valdom Šid, Veritas Sarajevo, WIK Prilep. In addition to the beforementioned, we cooperate with over 250 other companies.
Next to doing the right thing, the most important thing is to let people know you are doing the right thing.