Moulds for fittings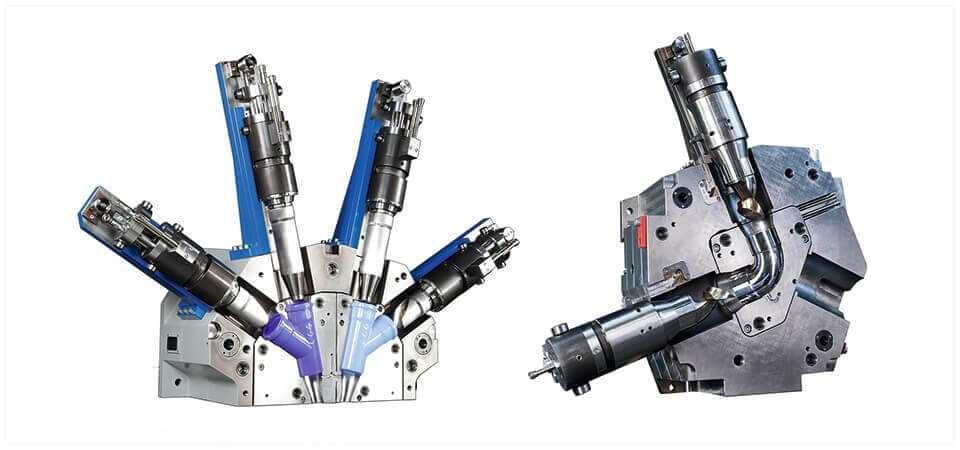 ifw moulds are manufactured exclusively from high-grade steels on the very latest machines available. The range of moulds manufactured includes multi-component and stack moulds, modular systems, various master moulds and moulds with insert and tilting technology. In addition to what are already excellent basic versions of ifw moulds, our Research & Development team constantly develops new innovations and optimisation options – for your commercial success!

Our technological highlights:

ifw collapsible core
ifw slider/core movements
Multi-component injection moulding & mould-integrated injection unit
XCS – Express Cooling System
In-mould labels
ifw inserting
ifw assembly injection moulding
ifw SE-system
ifw ECOline-system
Moulds for high-temperature plastics
Master molds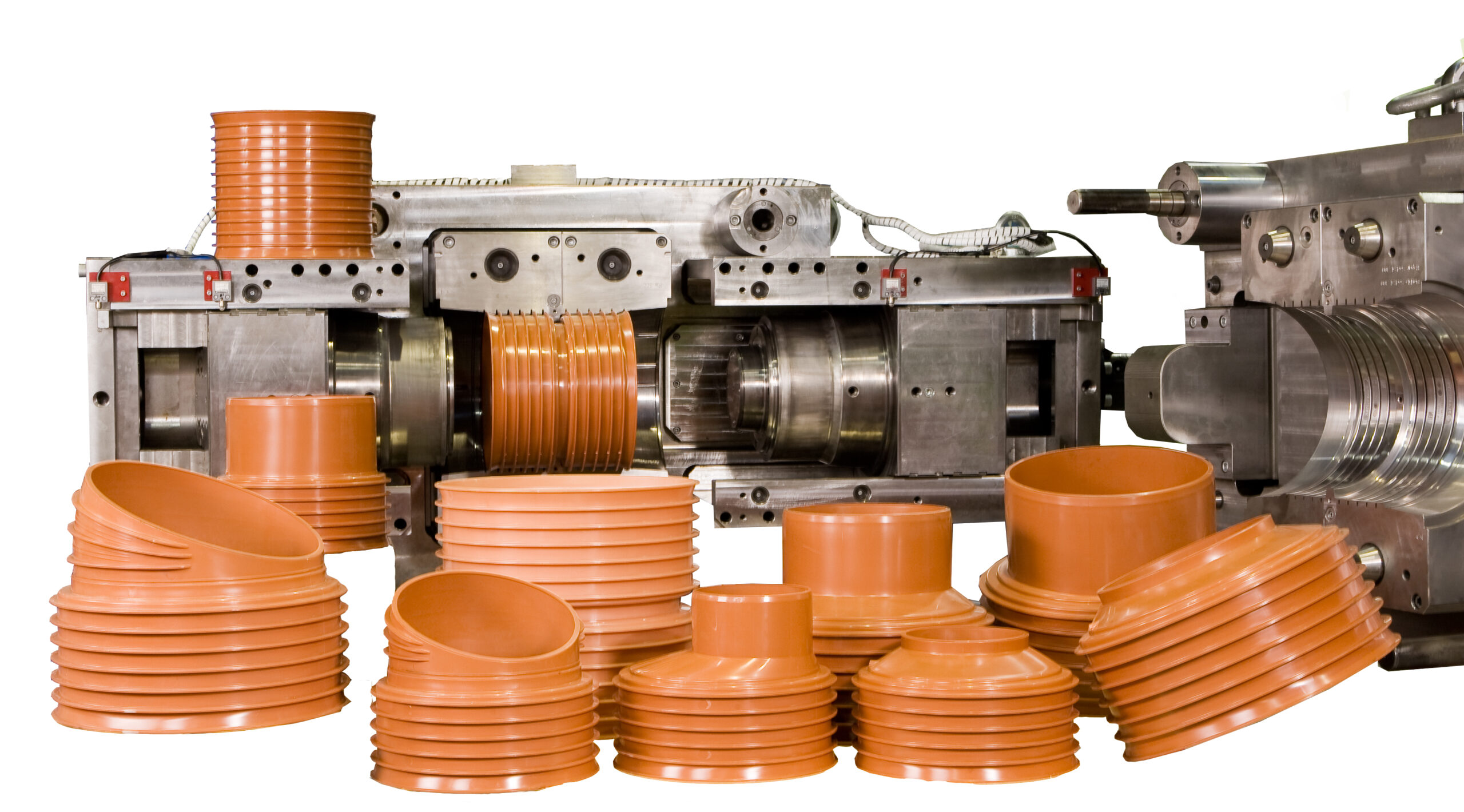 Various mould inserts can be exchanged in a master mould, allowing it to be used for manufacturing different articles. The modular design of this mould system leads to a reduction in production costs and to further increases in your production efficiency.
Large-scale moulds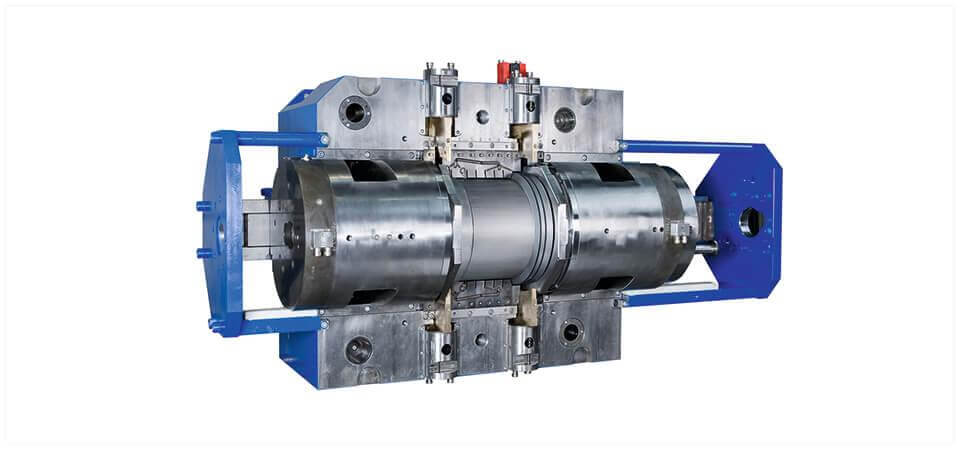 Successful implementations of large-scale moulds with mould weights of 60 tonnes and more.

We can refer to article dimensions of up to 1200 mm in diameter and shot weights in excess of 100 kg. Large articles are often implemented in master mould systems – another technical challenge where we can demonstrate our experience and expertise.
Moulds for new technologies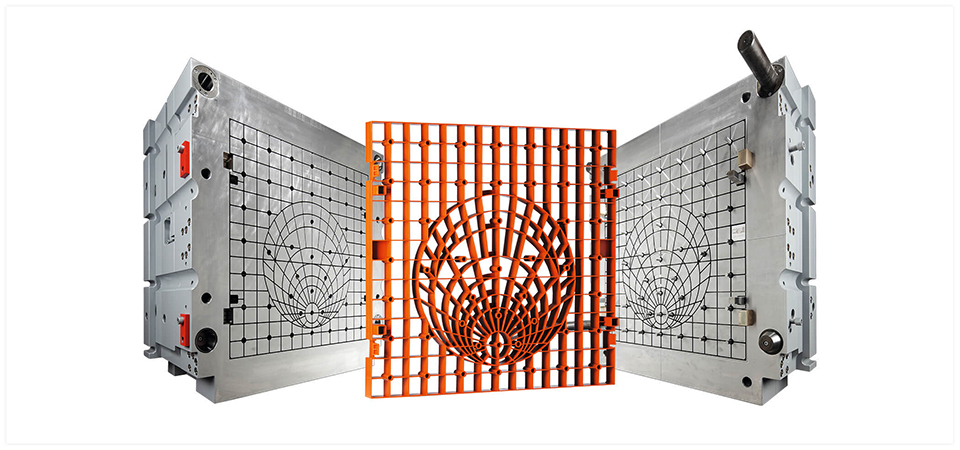 We have already successfully developed and implemented moulds for the furniture, electrical, packaging and automotive industries.
We would be pleased to assist you in meeting your specific requirements for your applications.
Advice covering the entire production process
Article design (Moldflow simulation)
Long service life
Short set-up and cycle times
Cost optimisation thanks to master mould system
High-grade mould steels
State-of-the-art hardening processes
High-power cooling inserts
Mechanical (cam system), hydraulic and electrical core pull actuation
Easy to maintain
Optimised spare parts service
Mould testing and training in in-house technical centre
Multi-component moulds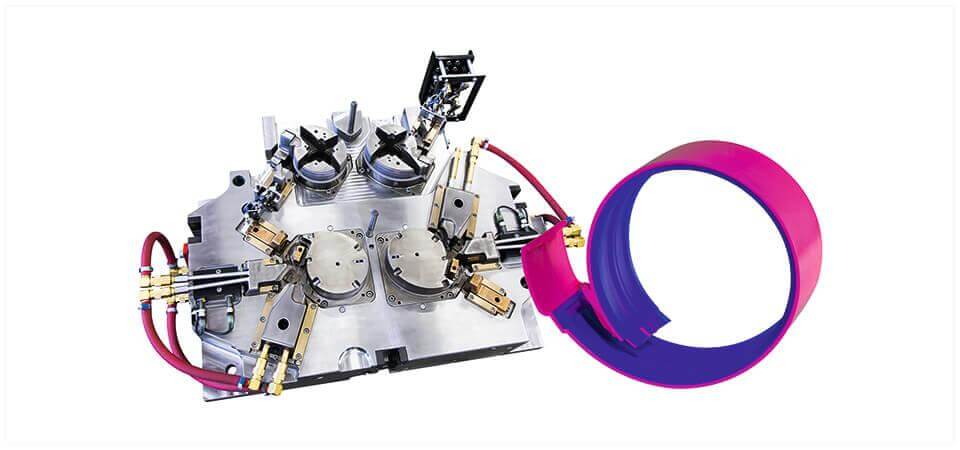 Multi-component injection moulding technology is used to increase the functionality of parts and minimise the number of necessary operations. We have developed innovative mould systems that allow fittings and other parts with integrated seals to be manufactured in the multi-component process. 
Your benefits at a glance:
Efficient production
Secure (inseparably connected) seals
Simple handling
No additional investment
Increased productivity
Flexible production
Resource-efficient moulds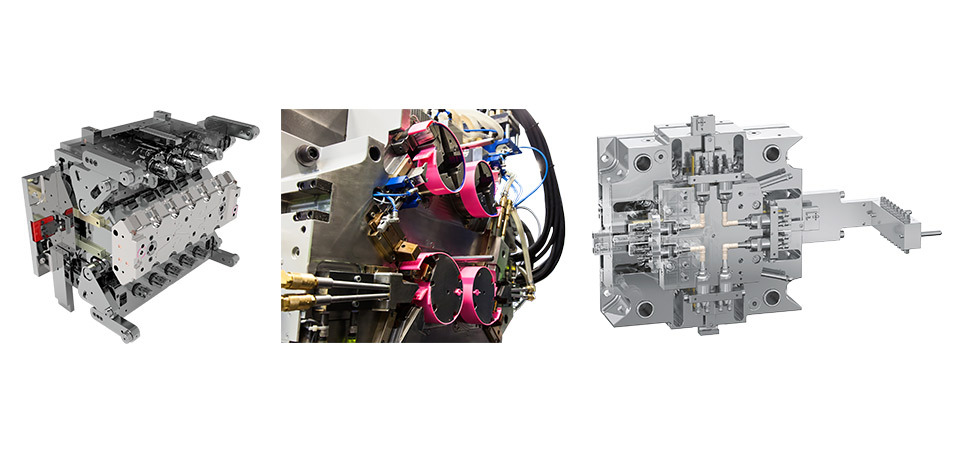 Highly efficient and powerful. In addition to first-class product quality, our SE multi-cavity mould systems (SE= Smart Ejection concept) offer twice the output in almost the same cycle time, with power savings of up to 40! percent.
Specifically, this is a technology that is much more compact than conventional moulds and can therefore run on smaller machines, consuming less space and energy.
We also offer time-efficient and less material- and energy-intensive solutions in the customized 2K area for e.g. the sanitary and ventilation sector. As an example, you can see a mould above that has saved several operations compared to conventional manufacturing (center image).
Our moulding system specifically designed for high temperature materials, is outside the industry standard. With the latest generation of the high-tech mould, an increase in longevity, quality, but also a striking reduction in energy costs for heating the mould could be achieved.
Your benefits at a glance:
high-end solutions for elbows, sockets and branches
compact and space-saving
less material and energy consumption
time-efficient
time-consuming assembling process in the 2K range is eliminated
energy saving during mould heating
Wastewater systems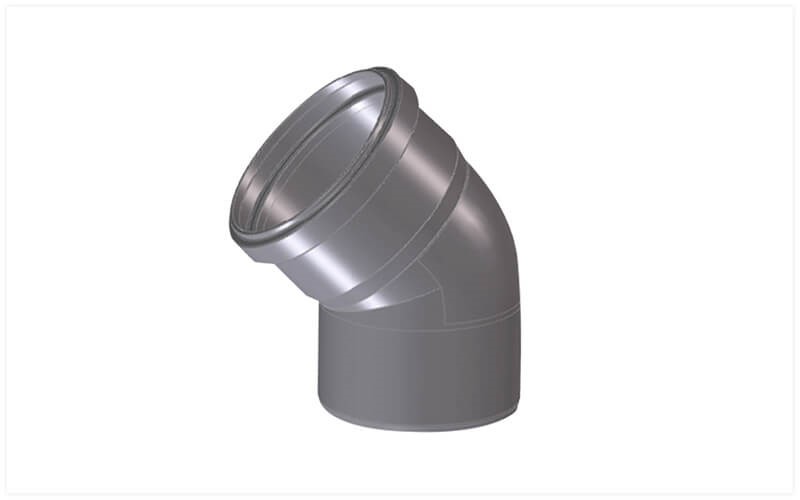 In the field of wastewater disposal, the advantages of ifw moulds come into their own. With tried-and-tested mould details (some of them patented) and outstanding mould systems, ifw has established a name for itself in the industry as the number one full-range supplier in the field of wastewater.
Many years of experience, research and applied development have made ifw mould tec the leading expert in the production of high-tech injection moulds for wastewater systems. 
Perfect design, outstanding precision and high-quality materials provide ideal conditions for your production facilities.
Exhaust systems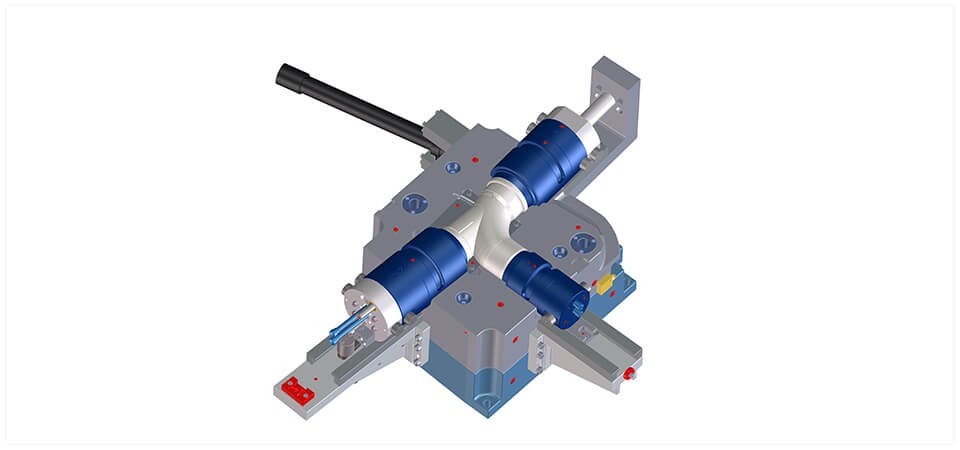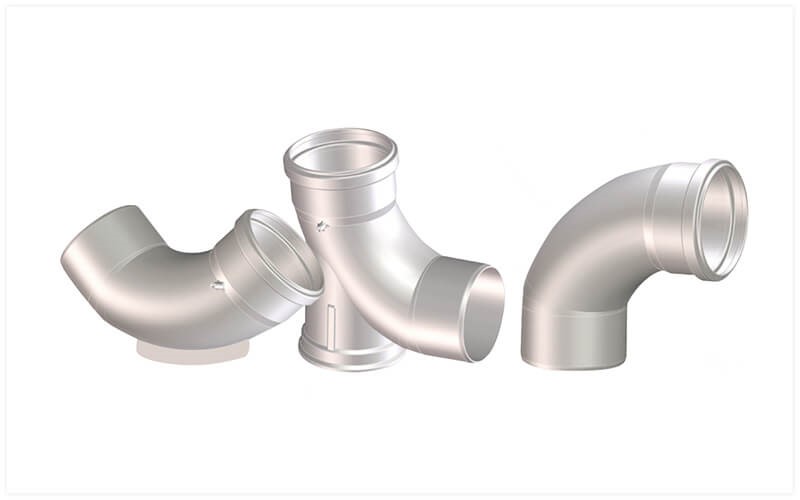 Modern condensing boiler systems make completely new demands of the exhaust system. Excellent gas tightness alone is not sufficient for these systems. The pipes must also be leak-tight and resistant to condensates, some of which are corrosive.
Due to the low exhaust gas temperatures, drain systems made of plastic are the ideal choice. We supply high-tech moulds, tailor-made for this application area. They are optimised for processing special plastic materials, such as modified flame-retardant PP, PPS and PVDF.
The range of parts includes boiler flue connections, adaptors, elbows, inspection bends, inspection tees, condensate drains, sleeves, roof outlets, chimney and duct covers, spacers, sealing covers and many more.
At the same time, we can also offer you high-quality parts production at ifw kunststofftechnik. In order to ensure compliance with the strict quality standards concerning long-term leak-tightness of fittings, we regularly conduct relevant tests in our in-house test laboratory.
Ventilation systems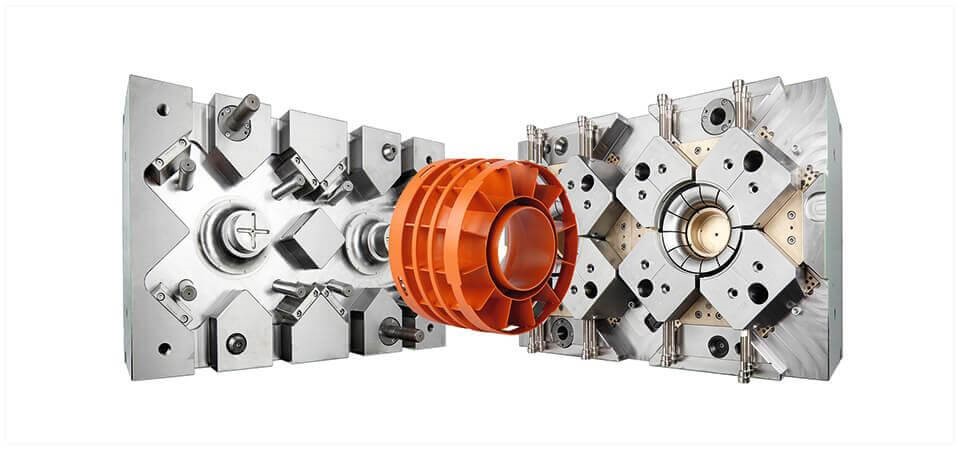 A healthy indoor environment with fresh, oxygen-rich air is of vital importance for personal well-being. At the same time, regulation of the humidity plays a major role in preventing health hazards and damage to the fabric of the building.
Perfect design and high-grade materials, such as PE, PP and PPS, guarantee durable, low-maintenance moulds for your production facilities. For critical environments, such as clean rooms, special materials such as PVDF are used. We supply high-tech moulds for this purpose, which are perfectly suited to processing these high-quality plastics.
Longstanding expertise, experience and applied research & development have resulted in high-precision injection moulding tools for reliable ventilation systems.
Water supply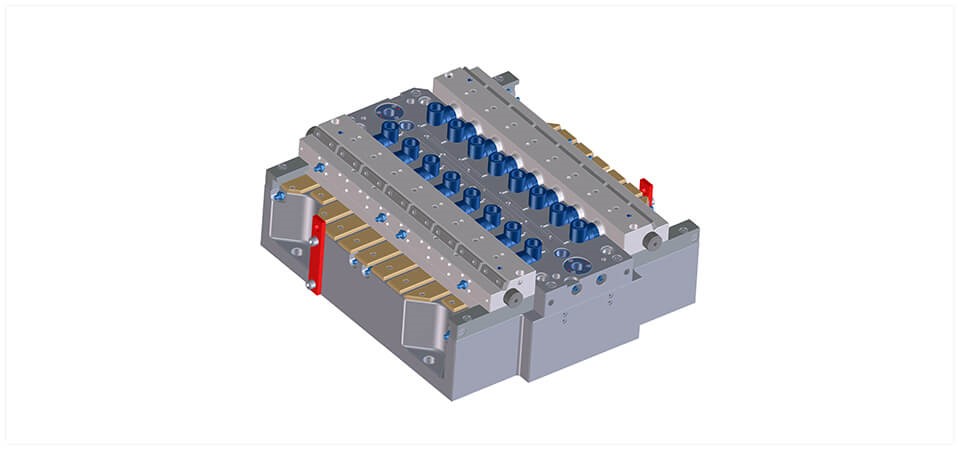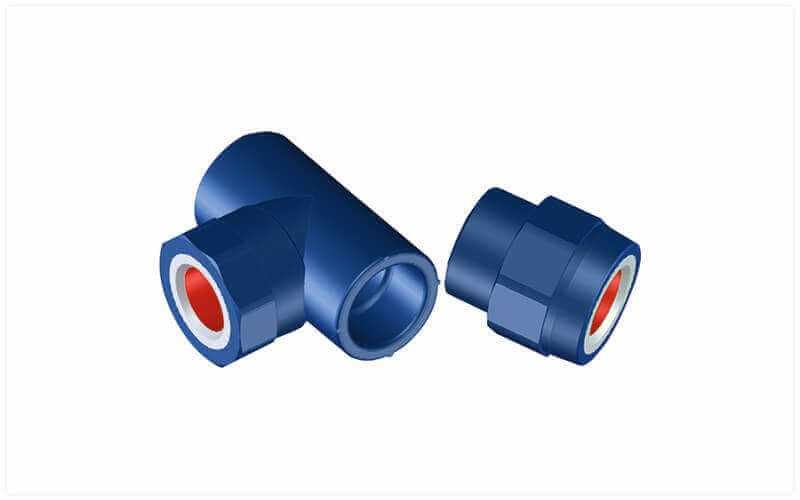 Modern water supply systems convey water reliably and losslessly from the source to the application area. An adequate and reliable supply of hot water, both for heating and for sanitary facilities, is also very important.
For the drinking water supply, we only use special plastics approved for direct contact with drinking water, such as polypropylene (PP) and polyethylene (PE).
Particular requirements are made of the material used for hot water supply pipes, as it not only has to comply with strict hygiene standards, but also withstand high temperatures. Consequently, polyphenylsulfone (PPSU) is often used due to its high temperature stability. This however also means special processing requirements for the injection moulding process.
With our long-standing experience and the aid of Moldflow simulations, we can produce optimum designs for the gating system and its geometry without affecting the material, for example with excessive shear. Optionally, hot runners can be integrated into the injection moulds, which ensure efficient material feed and save material, particularly in the case of PE.
On request, ifw also supports production processes with regular inspections, both before and during series production. The material tests include DSC analysis, MFR determination, tensile tests and part tests, such as time to failure under internal pressure. They are conducted in-house in accordance with various standards (e.g. ISO EN 1167, ASTM D1598/99) that form the basis for approvals by ÖVGW (the Austrian Gas and Water Association).
Gas supply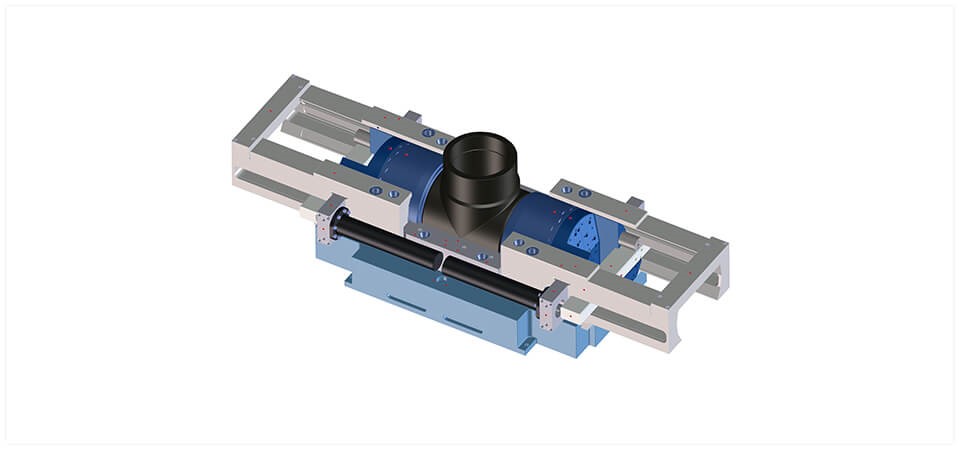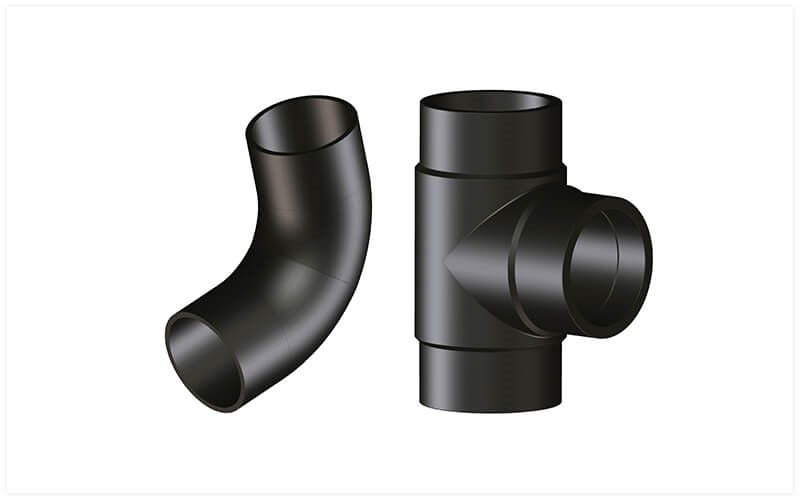 A safe, reliable supply of natural gas is a key factor in economic and municipal development. Consequently, high molecular weight polyethylene (HMWPE) is used for manufacturing gas supply fittings.
The moulds are made for fittings ranging in diameter from 16 to 630 mm and used for socket, butt and electrofusion welding. The range of parts includes elbows, tees, branches, sockets, reducers, end caps, stub ends, connectors, weld saddles and many more.
In addition , the special ifw modular assembly system allows you to manufacture complete article groups in one master mould. The modular design of this mould system leads to a reduction in production costs and to further increases in your production efficiency.
Other components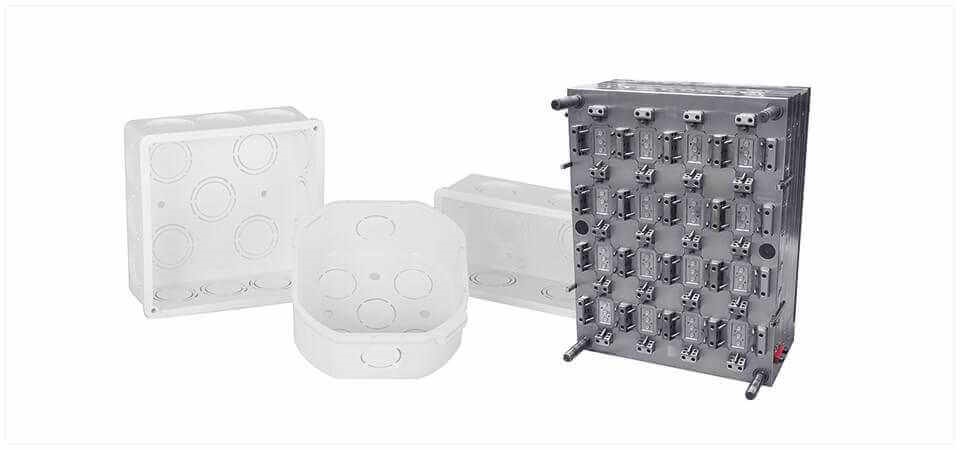 Our extensive experience in mould-making is the ideal basis for meeting your individual requirements.
ifw moulds are used for processing materials such as PVC, PP, PE, ABS, POM, PVDF and PPSU, as well as for filled and fibre-reinforced materials.
Simply contact us – we look forward to your enquiry