Worldwide leader in supplying ancillary equipment to the plastics industry
PIOVAN grupa je svetski lider u razvoju i proizvodnji pomoćnih sistema za automatizaciju skladištenja, transporta i prerade polimera, plastike i hrane, pružanju inženjerskih rešenja i servisnih usluga.
At the end of 2014, Penta, a company operating both in the plastics and food industries, joined the Piovan Group.
PENTA je specijalizovana za projektovanje, proizvodnju i ugradnju velikih sistema za skladištenje i rukovanje sirovinama i sastojcima u praškastom obliku koji se uglavnom koriste u industriji plastike i hrane i pića.
O kompaniji PIOVAN (PDF 6.89 MB)
O kompaniji PENTA (PDF 840 KB)
PENTA PROIZVODI

Our products and solutions are targeted to PVC dry blend manufacturers, compounders and companies within the extrusion sector. The product range includes silos, storage units, conveying systems, filters, sieves, pneumatic and mechanical extruder feeding, plant supervision systems. With reference to the PVC treatment our expertise goes deep and wide, being able to support end-product manufacturers of profiles, pipes, sheets, linings, floorings, clink films, cables. We also supply automatic turbo-mixer feeding system for PVC resin, titanium dioxide, calcium carbonate, fillers, stabilizers, additives, modifiers, liquid plasticizers and pigments, as well as feeding systems for extrusion plants, including supervision system of the production process. Penta is active even in the polyolefin industry.
LAB-TECH
Acetaldehyde measurement in PET preforms
Proizvodi kompanije PENTA
ENERGY EFFICIENCY
Energetska efikasnost u industriji je pojam koji je na našim prostorima postao bitan krajem 2008. i početkom 2009. godine, sa početkom svetske ekonomske krize. Većina privrednika je, do tada, najčešće deklarativno razmatrala trošak struje, kao bitan element kompletnog pregleda troškova. Pritom uticaj energetske efikasnosti na zagađenje prirode gotovo uopšte nije bio razmatran.
Kompanija Neofyton je među prvima u Srbiji i regionu počela aktivno prezentovanje značaja energetske efikasnosti, kako zbog smanjenja troškova proizvodnje, pa samim tim i povećanja profitne stope, tako i zbog podizanja svesti o ograničenosti resursa i širim ekološkim principima.
Ušteda energije korišćenjem Neofyton mašina
U poređenju sa direktnim konkurentima u sferi mašina za brizganje plastike, a korišćenjem standardne hidraulike u koju su ugrađene tzv. "smart" pumpe, naše mašine troše i do 50% manje energije. Korišćenjem servo-hidraulike, postoji potencijal za uštedu do čak 70%. Posedujemo veoma precizan uređaj za merenje potrošnje električne energije, kojim se to i dokazuje.
Kompanija Engel je bila prvi proizvođač mašina za brizganje plastike, još 2009. godine, koji je u svoj upravljački sklop uveo, kao standardnu opciju, stranicu za prikaz potrošnje struje – "Ecograph", gde se navođenjem težine za svaki proizvod (kalup), u svim ciklusima dobija podatak, kako o ukupnoj potrošnji struje po satu, tako i o specifičnoj potrošnji struje po kilogramu prerađene plastike (kWh/kg).
ENVIRONMENTAL PROTECTION
Oprema koju zastupamo doprinosi OČUVANJU ŽIVOTNE SREDINE na nekoliko načina.
Kada govorimo o pratećoj opremi, a pre svega o čilerima za hlađenje vode našeg dobavljača Eurochille, kojima se temperira kako hidraulika i servo motori u mašinama, tako i kalupi (alati) u kojima se i formiraju gotovi proizvodi, čilerski sistemi koje mi prodajemo omogućavaju novi koncept hlađenja korišćenjem tzv. "adijabatskog efekta".
U letnjem periodu hidraulika i servo motori mašina za brizganje zahtevaju hlađenje vodom temperature do 28°C. Korišćenjem tzv. "free cooling" uređaja sa "adijabatskim efektom", hlađenje procesne vode se odvija bez korišćenja rashladnih kompresora (koji koriste freone za izmenu toplote). Izmena toplote, tj. hlađenje se odvija isključivo korišćenjem ventilatora, čime se postiže ušteda od 6 do 8 puta u odnosu na klasične čilere koji koriste kompresore sa freonom.
Jedan od naših kupaca je, korišćenjem "adijabatskih" uređaja za hlađenje, umanjio potrebnu količinu električne energije za hlađenje, za 1.400.000 kWh/godišnje, tj. za oko 70.000 EUR. Dodatna prednost je odsustvo rizika, da usled pucanja cevi dođe do curenja freona u atmosferu i velikog zagađenja.
Slična računica se može primeniti na naše Engel mašine za brizganje plastike, kao i na Piovan sušare za sušanje granulata.
Kompanija Neofyton PIOVAN partner
Kompanija Neofyton je PIOVAN partner za tržišta Srbije, Hrvatske, Bosne i Hercegovine, Makedonije, Nigerije i Kameruna. Piovan je velika internacionalna grupacija osnovana 1934. godine, sa preko 70 godina iskustva, sa ekspertizom u proizvodnji prateće opreme za brizganje plastike. Servis i prodaja opreme su obezbeđeni na četiri kontinenta (Evropa, Severna i Južna Amerika, Azija).
Jedna od odlika PIOVAN kompanije je i konstantna komunikacija sa kupcem kroz konstantnu tehničku pomoć i podršku. Klijent je uključen u rešenje od faze dizajniranja do ugradnje i puštanja u rad postrojenja.
Neofyton provides "turnkey" solutions
From system design to machine installation and training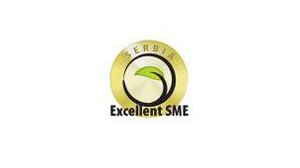 Excellent Small & Medium Enterprises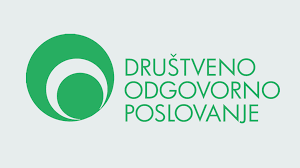 Djordje Vajfert Award for Corporate Social Responsibility - Serbian Chamber of Commerce