MB Conveyors ima više od 30 godina tradicije i iskustva u mehanici i proizvodnji transportnih traka. Sistemska funkcionalnost i profitabilnost, usluga i briga o klijentima, istraživanje i razvoj uz podršku stručnjaka su glavne osobine kompanije.
Kvalitet proizvoda je osiguran vršenjem rigoroznih testova na svakom koraku proizvodne linije, pri čemu se koriste najnoviji proizvodni sistemi i najkvalitetniji materijali.
O kompaniji i proizvodima (PDF 25.2 MB)
Plate Metal Detector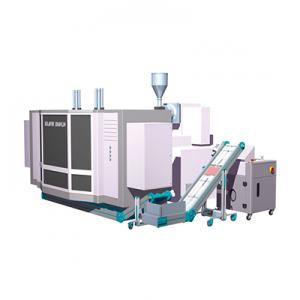 Plate Metal Detector
The drawing above shows the Plate Metal Detector inserted inside an N-CPR conveyor, to detect metallic impurities when the material is being conveyed from the moulding unit to the recovery granulator.
The ideal use of the Plate Metal Detector is beside the IMM as there is an almost constant passage of material which usually is well distributed on the conveyor.
Tunnel Metal Detector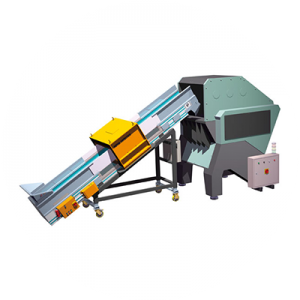 Tunnel Metal Detector
The drawing above shows the Tunnel Metal Detector installed on an MB conveyor for the detection of metallic impurities contained in large masses of material and/or in large sized products. These solutions are usually proposed in the field of recovery of plastic materials.
Metal Detector with magnetic roller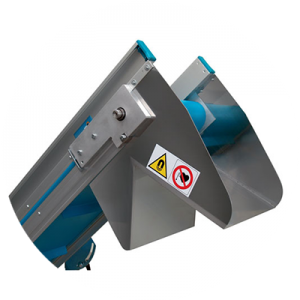 Metal Detector with magnetic roller
The magnetic roller is only proposed when the metallic impurities to be detected are ferrous and therefore sensitive to a magnetic field.
The roller consists of a series of circular sector magnets, fixed to one another, and is installed as drive roller.
The ferrous impurities captured by the magnetic field do not fall into the granulator mouth but are carried outside and unloaded into the chute meant for the purpose.
ENERGY EFFICIENCY
Energetska efikasnost u industriji je pojam koji je na našim prostorima postao bitan krajem 2008. i početkom 2009. godine, sa početkom svetske ekonomske krize. Većina privrednika je, do tada, najčešće deklarativno razmatrala trošak struje, kao bitan element kompletnog pregleda troškova. Pritom uticaj energetske efikasnosti na zagađenje prirode gotovo uopšte nije bio razmatran.
Kompanija Neofyton je među prvima u Srbiji i regionu počela aktivno prezentovanje značaja energetske efikasnosti, kako zbog smanjenja troškova proizvodnje, pa samim tim i povećanja profitne stope, tako i zbog podizanja svesti o ograničenosti resursa i širim ekološkim principima.
Ušteda energije korišćenjem Neofyton mašina
U poređenju sa direktnim konkurentima u sferi mašina za brizganje plastike, a korišćenjem standardne hidraulike u koju su ugrađene tzv. "smart" pumpe, naše mašine troše i do 50% manje energije. Korišćenjem servo-hidraulike, postoji potencijal za uštedu do čak 70%. Posedujemo veoma precizan uređaj za merenje potrošnje električne energije, kojim se to i dokazuje.
Kompanija Engel je bila prvi proizvođač mašina za brizganje plastike, još 2009. godine, koji je u svoj upravljački sklop uveo, kao standardnu opciju, stranicu za prikaz potrošnje struje – "Ecograph", gde se navođenjem težine za svaki proizvod (kalup), u svim ciklusima dobija podatak, kako o ukupnoj potrošnji struje po satu, tako i o specifičnoj potrošnji struje po kilogramu prerađene plastike (kWh/kg).
ENVIRONMENTAL PROTECTION
Oprema koju zastupamo doprinosi OČUVANJU ŽIVOTNE SREDINE na nekoliko načina.
Kada govorimo o pratećoj opremi, a pre svega o čilerima za hlađenje vode našeg dobavljača Eurochille, kojima se temperira kako hidraulika i servo motori u mašinama, tako i kalupi (alati) u kojima se i formiraju gotovi proizvodi, čilerski sistemi koje mi prodajemo omogućavaju novi koncept hlađenja korišćenjem tzv. "adijabatskog efekta".
U letnjem periodu hidraulika i servo motori mašina za brizganje zahtevaju hlađenje vodom temperature do 28°C. Korišćenjem tzv. "free cooling" uređaja sa "adijabatskim efektom", hlađenje procesne vode se odvija bez korišćenja rashladnih kompresora (koji koriste freone za izmenu toplote). Izmena toplote, tj. hlađenje se odvija isključivo korišćenjem ventilatora, čime se postiže ušteda od 6 do 8 puta u odnosu na klasične čilere koji koriste kompresore sa freonom.
Jedan od naših kupaca je, korišćenjem "adijabatskih" uređaja za hlađenje, umanjio potrebnu količinu električne energije za hlađenje, za 1.400.000 kWh/godišnje, tj. za oko 70.000 EUR. Dodatna prednost je odsustvo rizika, da usled pucanja cevi dođe do curenja freona u atmosferu i velikog zagađenja.
Slična računica se može primeniti na naše Engel mašine za brizganje plastike, kao i na Piovan sušare za sušanje granulata.
Neofyton – partner MB Conveyors kompanije
Kompanija Neofyton je MB Conveyors partner za tržišta Srbije, Bosne i Hercegovine, Makedonije, Nigerije i Kameruna.
FSRV PLUS samostalni spiralni valjak separator – separator nove generacije, osmišljen da poboljša performanse tradicionalnog spiralnog valjka i postigne izuzetno precizno i efikasno odvajanje proizvoda od ulivka.
Neofyton provides "turnkey" solutions
From system design to machine installation and training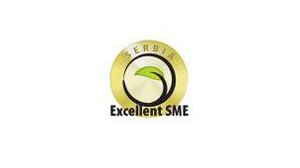 Excellent Small & Medium Enterprises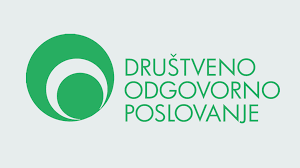 Djordje Vajfert Award for Corporate Social Responsibility - Serbian Chamber of Commerce