Ready for all-round applications
Impressive design modern lightweight engineering, cost-saving efficiency: ENGEL technical moulding allows you to quickly get your innovative products for daily use ready for the global market. After all, as an experienced full-service provider, we have the know-how to configure flexible, fully automated injection moulding machines precisely for your very special field of production in technical moulding.
ENERGY EFFICIENCY
Energetska efikasnost u industriji je pojam koji je na našim prostorima postao bitan krajem 2008. i početkom 2009. godine, sa početkom svetske ekonomske krize. Većina privrednika je, do tada, najčešće deklarativno razmatrala trošak struje, kao bitan element kompletnog pregleda troškova. Pritom uticaj energetske efikasnosti na zagađenje prirode gotovo uopšte nije bio razmatran.
Kompanija Neofyton je među prvima u Srbiji i regionu počela aktivno prezentovanje značaja energetske efikasnosti, kako zbog smanjenja troškova proizvodnje, pa samim tim i povećanja profitne stope, tako i zbog podizanja svesti o ograničenosti resursa i širim ekološkim principima.
Ušteda energije korišćenjem Neofyton mašina
U poređenju sa direktnim konkurentima u sferi mašina za brizganje plastike, a korišćenjem standardne hidraulike u koju su ugrađene tzv. "smart" pumpe, naše mašine troše i do 50% manje energije. Korišćenjem servo-hidraulike, postoji potencijal za uštedu do čak 70%. Posedujemo veoma precizan uređaj za merenje potrošnje električne energije, kojim se to i dokazuje.
Kompanija Engel je bila prvi proizvođač mašina za brizganje plastike, još 2009. godine, koji je u svoj upravljački sklop uveo, kao standardnu opciju, stranicu za prikaz potrošnje struje – "Ecograph", gde se navođenjem težine za svaki proizvod (kalup), u svim ciklusima dobija podatak, kako o ukupnoj potrošnji struje po satu, tako i o specifičnoj potrošnji struje po kilogramu prerađene plastike (kWh/kg).
ENVIRONMENTAL PROTECTION
Oprema koju zastupamo doprinosi OČUVANJU ŽIVOTNE SREDINE na nekoliko načina.
Kada govorimo o pratećoj opremi, a pre svega o čilerima za hlađenje vode našeg dobavljača Eurochille, kojima se temperira kako hidraulika i servo motori u mašinama, tako i kalupi (alati) u kojima se i formiraju gotovi proizvodi, čilerski sistemi koje mi prodajemo omogućavaju novi koncept hlađenja korišćenjem tzv. "adijabatskog efekta".
U letnjem periodu hidraulika i servo motori mašina za brizganje zahtevaju hlađenje vodom temperature do 28°C. Korišćenjem tzv. "free cooling" uređaja sa "adijabatskim efektom", hlađenje procesne vode se odvija bez korišćenja rashladnih kompresora (koji koriste freone za izmenu toplote). Izmena toplote, tj. hlađenje se odvija isključivo korišćenjem ventilatora, čime se postiže ušteda od 6 do 8 puta u odnosu na klasične čilere koji koriste kompresore sa freonom.
Jedan od naših kupaca je, korišćenjem "adijabatskih" uređaja za hlađenje, umanjio potrebnu količinu električne energije za hlađenje, za 1.400.000 kWh/godišnje, tj. za oko 70.000 EUR. Dodatna prednost je odsustvo rizika, da usled pucanja cevi dođe do curenja freona u atmosferu i velikog zagađenja.
Slična računica se može primeniti na naše Engel mašine za brizganje plastike, kao i na Piovan sušare za sušanje granulata.
Construction, Garden & Electrical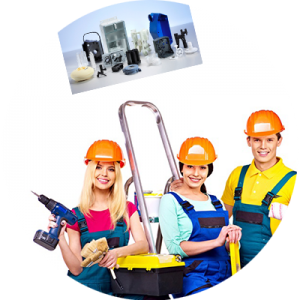 Economical production and smart material combinations
Whether you are striving for a revolutionary engineering solution or standard articles customers have come to trust: high efficiency and innovation are what you need when it comes to power sockets, hedge trimmers and the like. ENGEL technical moulding offers you clever injection moulding machine concepts for the production of your small and large technical helpers.
greater flexibility – a wide range of materials and individual multi-component injection moulding machines for the production of garden tools, electrical equipment and much, much more
comprehensive know-how – use of standard or custom technologies to suit your application
efficient production – thanks to flexible and economical production units
innovative design – new technologies and optimum ergonomics that have been perfectly implemented
Fittings & Water Technology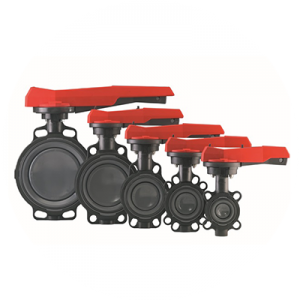 Competent implementation of innovative technologies
Whether on the supply or drain side: perfect water management is essential for our modern life. If you have the ideas for producing innovative water technologies, piping systems, fittings and so on, we at ENGEL technical moulding make them reality: with perfectly designed, fully-automated production cells and a broad technology portfolio.
more freedom – tie-bar-less technology for large moulds, optimum automation & quick mould changes
save costs – energy-efficient, compact injection moulding machine concepts
flexible production – thanks to a wide product and technology portfolio for piping systems of all types
individual choice of space – maximum flexibility for mould design & connections
unbeatable know-how – years of experience & solution expertise in fittings
Large Containers & Pallets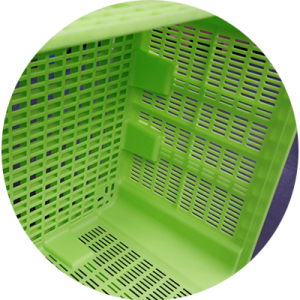 Flexible solutions for large-volume parts
ENGEL packaging provides you with perfectly designed machine concepts for the cost-effective and energy-efficient production of boxes, pallets, industrial containers and large containers. We offer clever solutions to help you to save weight and to optimise handling in the manufacturing process.
increase productivity – space-saving, intelligent and variable solutions
flexibly combined – standardised modular system with countless combination options
reduce clamping force – electronic clamping force optimisation & wide platen option
optimise automation – the machine control unit is also the robot control unit
save energy – thanks to the energy-efficient ENGEL ecodrive system
ensure quality – excellent platen parallelism and low mould wear
Household & White Goods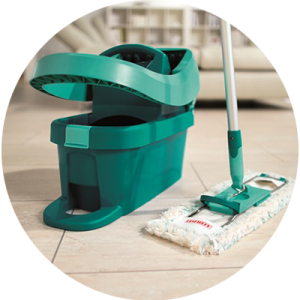 More flexibility for smart, modern designs
From morning to night: Without our small and large household helpers life would be only half the fun. Thanks to ENGEL technical moulding, razors, washing machines and so on can be produced to set new standards in terms of surface finish and functional integration.
optimise costs – flexible, energy-efficient injection moulding machines for household appliances of all types
seminal designs – maximum competency in providing solutions thanks to the latest technologies & competent partners
tailor-made solutions – complete production units for products from small parts to large household appliances
maximum output – short cycle times & stable processes for extremely high-volume products
low "life cycle costs" – injection moulding machines for household appliances and white goods with high-quality, durable components
Furniture & Office Supplies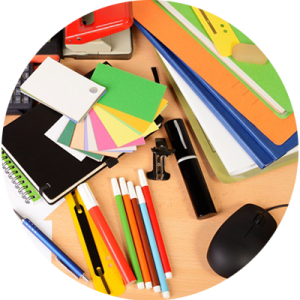 Maximum output with optimal precision
Shape, function and reliability: Small and large parts or products in furniture making and office supplies must prove themselves in a variety of ways in everyday life. ENGEL technical moulding offers individual concepts including injection moulding machines, automation solutions and technologies that allow you to manufacture large numbers at a very competitive rate.
robust production units – reliability that lives up to the most demanding mechanical requirements
maximum output – short cycle times and stable processes
cost-effective production – high energy efficiency, flexible injection moulding machines
Toys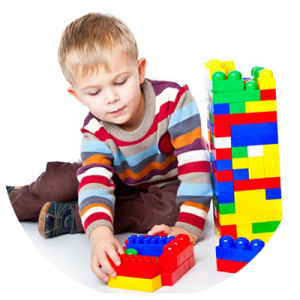 An abundance of fascinating ideas any time
Stimulating the imagination while meeting strict standards: With ENGEL technical moulding you can perfectly meet the many challenges of the colourful world of toys, thanks to customised injection moulding machine solutions.
standardised production – perfect know-how and competent mould making partners
intelligent logistics – sophisticated, fully-automated production units for toy production
high availability – stable processes with extremely high numbers of parts in toy making
innovative designs – a wide range of materials & the latest technologies
Sports & Leisure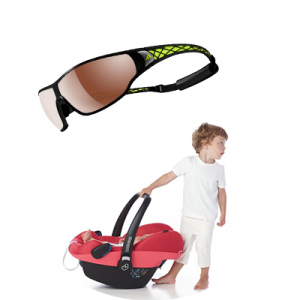 For professional and convenient functionality
For more relaxation and fun in life: ENGEL technical moulding is your competent partner when it comes to the optimum functionality, safety and unbeatable wearing comfort of your sophisticated products. Our individual, flexible injection moulding machine solutions and mature technologies are perfect for the production of a wide range of leisure and sports articles.
flexible manufacturing – thanks to our large portfolio of advanced machines and technologies for sports articles production
perfect results – multiple component injection moulding for high levels of functionality and comfort in your products
efficient production – less energy consumption & high process stability
fast to market – quickly implementing innovative product designs and top functionality
Neofyton provides "turnkey" solutions
From system design to machine installation and training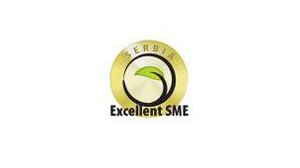 Excellent Small & Medium Enterprises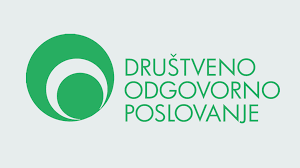 Djordje Vajfert Award for Corporate Social Responsibility - Serbian Chamber of Commerce