Available for broad applications
Eye-catching design, modern lightweight engineering, cost-saving efficiency: ENGEL technical molding quickly makes your innovative products for daily use accessible to the global market. Our experience as a full-service provider enables us to configure flexible, fully automated injection molding machines specifically for your field of production in technical molding.
ENERGY EFFICIENCY
Energy efficiency is a concept that in our part of the world became important towards the end of 2008 and the beginning of 2009, at the outset of the world economic crisis. Most business people had, until then, mostly declaratively considered power consumption as a significant element of the total cost analysis. In these considerations, the impact of energy efficiency on the environment pollution had hardly been tackled at all.
Neofyton was among the first companies in Serbia and the region to start actively demonstrating the importance of energy efficiency, both by cutting production costs and therefore increasing profit rates and building awareness of the resource shortage and broader ecological principles.
Energy savings through the use of Neofyton's machines
In comparison with our direct competitors in the field of plastics injection machines, and with the utilization of standard hydraulics with integrated so-called "smart" pumps, our machines consume as much as 50% less energy. The use of servo-hydraulics opens up the potential of savings as high as 70%. We have a very precise power consumption measuring device to prove this.
The company Engel was the first plastics injection machine manufacturer back in 2009, which introduced the power consumption page as a standard component of the control assembly – "Ecograph", where – next to the weight of each product (molded part) in every cycle – total hourly consumption is shown, as well as the specific power consumption per one kilogram of processed plastics (kWh/kg).
ENVIRONMENTAL PROTECTION
The equipment we represent contributes to ENVIRONMENT PROTECTION in several ways.
When it comes to ancillary equipment, above all water chillers by our supplier Eurochille, used for temperature control of both hydraulics and machine servo motors and molds (tools) in which finished products are made, the chiller systems we sell facilitate the use of a new cooling system based on the so-called "adiabatic effect".
In summer, the hydraulics and servo motors of the injection molding machines call for cooling with water at a maximum of 28°C. Using the so-called "free cooling" device with the "adiabatic effect", cooling of process water is performed without cooling compressors (which use freon as the heat exchanger). Heat exchange, i.e. cooling happens exclusively by the use of ventilators, which translates into six- to eightfold savings compared to traditional chillers that use freon-based compressors.
One of our customers has reduced the required cooling energy by 1.400.000 kWh per year, i.e. by about 70.000 EUR, using the "adiabatic" cooling devices. An additional benefit is the elimination of major pollution risks which might arise from emissions of freon into the atmosphere due to tube puncture or breakage.
A similar calculation can be applied to our Engel injection molding machines, as well as to the Piovan granulate dryers.
Construction, Garden and Electrical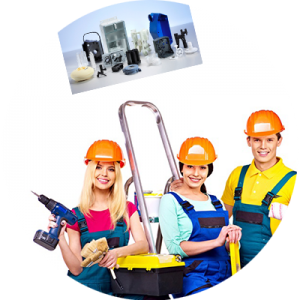 Economical production and winning material combinations
Customers have come to trust us both when striving for a revolutionary engineering solution and when looking for standard articles: high efficiency and innovation is what you want when it comes to power sockets, hedge trimmers and the like. Clever injection molding machine concepts for the production of your small and large technical accessories are what ENGEL technical molding offers you.
increased flexibility – facilitates use of a wide range of materials and individual multi-component injection molding machines for the production of garden tools, electrical equipment and much, much more
comprehensive know-how – use of standard or custom technologies to suit your application
efficient production – thanks to flexible and economical production units
innovative design – perfectly implemented new technologies and optimum ergonomics
Fittings and Water Technology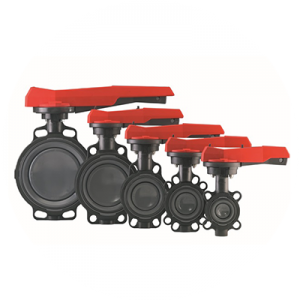 Knowing how to implement innovative technologies
Perfect water management is of critical importance for our modern way of life, both on the supply and the drain side. If you have any ideas for producing innovative water technologies, piping systems, fittings and so on, we at ENGEL technical molding can turn them to reality, with perfectly designed, fully-automated production cells and a broad technology portfolio.
more freedom – tie-bar-less technology for large molds, optimum automation and quick mold changes
cost saving – energy-efficient, compact injection molding machine concepts
flexible production – thanks to a wide product and technology portfolio for piping systems of all types
individual space selection – maximum flexibility for mold design and connections
unbeatable know-how – years of experience and solution expertise in fittings
Large Containers and Pallets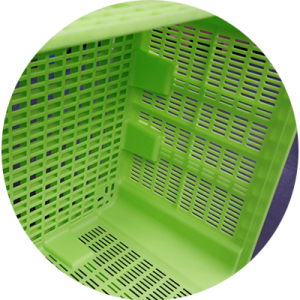 Adjustable solutions for large-volume parts
ENGEL packaging offers perfectly designed machine concepts for the cost-effective and energy-efficient production of boxes, pallets, industrial containers and large containers. We have a wide range of clever solutions to help you reduce weight and optimize handling in the manufacturing process.
increase productivity – economize on space with intelligent and variable solutions
flexible combinations – standardized modular system with countless possibilities to combine
reduce clamping force – optimization of electronic clamping force and wide platen option
optimize automation – machine control unit is robot control unit as well
energy saving – thanks to the energy-efficient ENGEL eco-drive system
ensure quality – excellent platen parallelism and low mold wear
Household and White Goods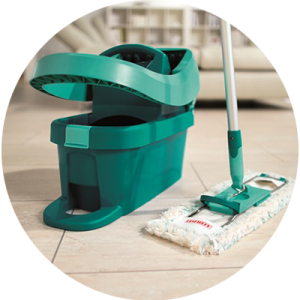 Enhanced flexibility for smart, modern designs
From morning to night: Without our small and large household helpers life would be only half the fun. Thanks to ENGEL technical molding, razors, washing machines and so on can be produced to set new standards in terms of surface finish and functional integration.
cost optimization – flexible, energy-efficient injection molding machines for all kinds of household appliances
seminal designs – maximum competency in providing solutions thanks to the latest technologies and competent partners
custom-made solutions – complete production units for products from small items to large household appliances
maximum output – short cycle times and stable processes for mass products
low "life cycle costs" – injection molding machines for household appliances and white goods with high-quality, sturdy components
Furniture and Office Supplies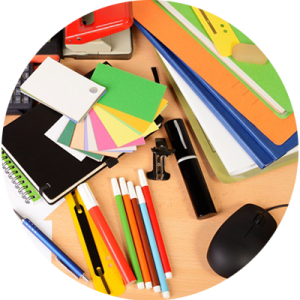 Maximum output with optimum precision
Form, function and reliability: Small and large items or products in furniture production and office supplies must prove themselves in a variety of ways in everyday life. ENGEL technical molding offers individual concepts including injection molding machines, automation solutions and technologies that allow you to manufacture large numbers at very competitive prices.
sturdy production units – reliability that meets the most demanding mechanical requirements
maximum output – short cycle times and stable processes
cost-effective production – energy-efficient, flexible injection molding machines
Toys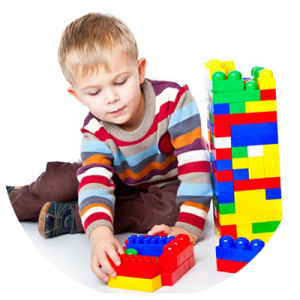 Never-ending abundance of fascinating ideas
Inspiring imagination while complying with strict standards: With ENGEL technical molding you can confidently take up the numerous challenges of the colorful world of toys, thanks to customized injection molding machine solutions.
standardized production – superior expertise and competent mold making partners
intelligent logistics – sophisticated, fully-automated production units for toy production
wide availability – stable processes with extremely high number of items in toy making
innovative designs – a broad range of materials and the latest technologies
Sports and Leisure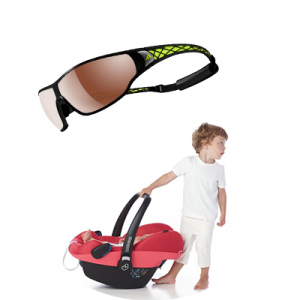 For professional and user-friendly functionality
For more leisure and playtime in life: ENGEL technical molding is your competent partner when it comes to optimum functionality, safety and incomparable wearing comfort of your sophisticated products. Our individual, flexible injection molding machine solutions and full-blown technologies are perfect for the production of a wide range of leisure and sports articles.
flexible manufacturing – based on our large portfolio of advanced machines and technologies for sports articles production
outstanding results – multiple component injection molding for high levels of functionality and comfort in your products
production efficiency – lower energy consumption and high process stability
fast from factory to market – quickly implementing innovative product designs and top functionality
Neofyton provides "turnkey" solutions
From system design to machine installation and training