Wintec – a member of the Engel group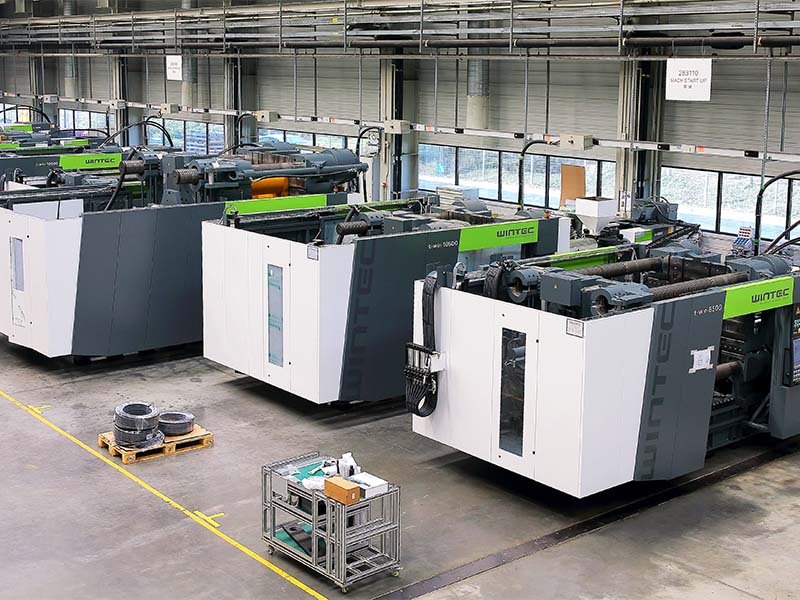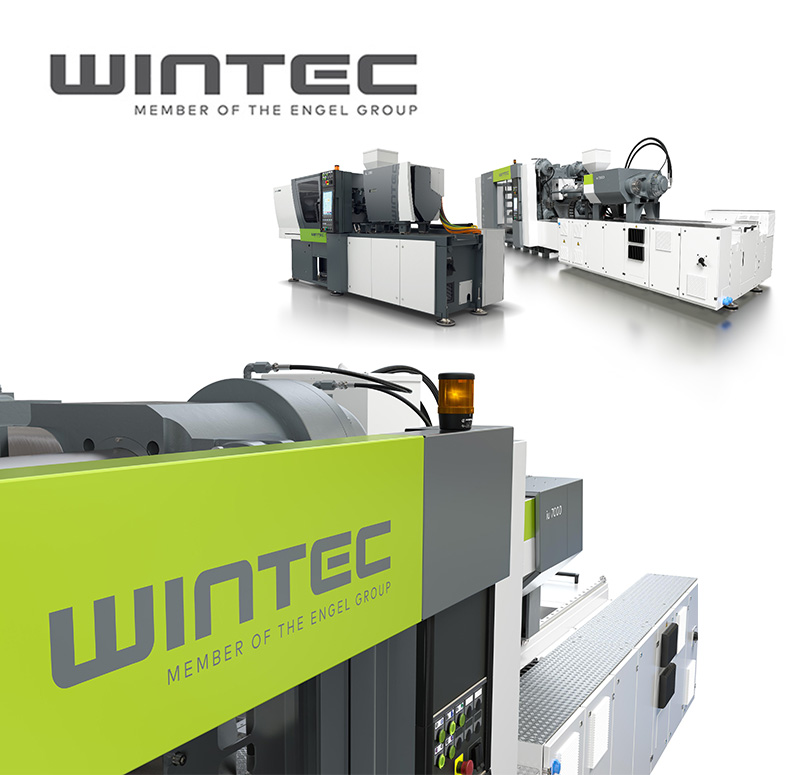 Wintec – a member of the Engel group
Based on European design and engineering, WINTEC offers injection molding machines for single-shot applications. Their product lines offer the benefits of decades of expertise in injection molding: extremely reliable and efficient machines with an extended service life. As a 100% ENGEL owned brand, WINTEC is devoted to the high quality standards of the group. Their professional after sales support is guaranteed by the local service network and an in-house spare parts supply.
Based in Changzhou, WINTEC is your trustworthy partner for high quality standards and service.
Presentation of ENGEL company (PDF 2.14 MB)
Locations of ENGEL plants worldwide (PDF 1.18 MB)
10 reasons to choose ENGEL (PDF 1.25 MB)
February 2012 – owners of ENGEL decided to invest in the new WINTEC plant
November 2012 – decision to build WINTEC plant in Changzhou
March 2013 – first t-win machine in production
February 2015 – machines of t-win series get the first grade energy efficiency certificate issued by NCPM
December 2015 – WINTEC gets the ISO:9001 certificate issued by TÜV NORD CERT
April 2016 – celebration on the occasion of 100 t-win machines produced
May 2018 – WINTEC starting sales in America
Injection Molding Machines
machines from 280 kN to 55,000 kN clamping force
Automation
Conveyor systems
Conveying technology
Automation
Safety systems
Facility safety technology
Automation
Famox system
Mold change systems
Injection molding machine t-win
servo hydraulic machine with two platens
servo hydraulic machine with two platens
easy to operate
high productivity
energy efficiency
quick availability
extremely economical
superb price/quality ratio
ENERGY EFFICIENCY
Energy efficiency is a concept that in our part of the world became important towards the end of 2008 and the beginning of 2009, at the outset of the world economic crisis. Most business people had, until then, mostly declaratively considered power consumption as a significant element of the total cost analysis. In these considerations, the impact of energy efficiency on the environment pollution had hardly been tackled at all.
Neofyton was among the first companies in Serbia and the region to start actively demonstrating the importance of energy efficiency, both by cutting production costs and therefore increasing profit rates and building awareness of the resource shortage and broader ecological principles.
Energy savings through the use of Neofyton's machines
In comparison with our direct competitors in the field of plastics injection machines, and with the utilization of standard hydraulics with integrated so-called "smart" pumps, our machines consume as much as 50% less energy. The use of servo-hydraulics opens up the potential of savings as high as 70%. We have a very precise power consumption measuring device to prove this.
The company Engel was the first plastics injection machine manufacturer back in 2009, which introduced the power consumption page as a standard component of the control assembly – "Ecograph", where - next to the weight of each product (molded part) in every cycle - total hourly consumption is shown, as well as the specific power consumption per one kilogram of processed plastics (kWh/kg).
ENVIRONMENTAL PROTECTION
The equipment we represent contributes to ENVIRONMENT PROTECTION in several ways.
When it comes to ancillary equipment, above all water chillers by our supplier Eurochille, used for temperature control of both hydraulics and machine servo motors and molds (tools) in which finished products are made, the chiller systems we sell facilitate the use of a new cooling system based on the so-called "adiabatic effect".
In summer, the hydraulics and servo motors of the injection molding machines call for cooling with water at a maximum of 28°C. Using the so-called "free cooling" device with the "adiabatic effect", cooling of process water is performed without cooling compressors (which use freon as the heat exchanger). Heat exchange, i.e. cooling happens exclusively by the use of ventilators, which translates into six- to eightfold savings compared to traditional chillers that use freon-based compressors.
One of our customers has reduced the required cooling energy by 1.400.000 kWh per year, i.e. by about 70.000 EUR, using the "adiabatic" cooling devices. An additional benefit is the elimination of major pollution risks which might arise from emissions of freon into the atmosphere due to tube puncture or breakage.
A similar calculation can be applied to our Engel injection molding machines, as well as to the Piovan granulate dryers.
Call us for more information
t-win | efficiency by design
The servo-hydraulic two-platen t-win is the economical machine for your single-shot application. The decades-long experience in injection molding embodied in the design of a machine which is focused on fast and energy efficient production: from white household appliances to automotive or technical parts.
The key to outstanding productivity is large output, consistent part quality and maximum machine availability. The t-win series is future oriented, aimed at a reduction of the Total Cost of Ownership. Your return on investment is ensured by a combination of high productivity, energy efficiency, easy operation and maintenance. The extended service life – guaranteed by the proven design, premium components and highest quality standards in the manufacturing process – makes your investment profitable well in the future.
higher productivity – achieved through fast movements, short clamping force build-up time and synchronized locking device movements, together with an overall reduction of total cycle time
higher energy efficiency – guaranteed by the fast acceleration and low energy consumption of the servo drive system servo-win
increased availability and output– enabled thanks to the reliable and proven design as well as features allowing fast access for maintenance
profitable operation – t-win becomes profitable after a short period of time and generates value in the long run, thanks to this superior machine concept which combines all elements of an economic production
smaller footprint – the two-platen machine concept allows a compact design and smaller space requirement
longer service life – premium components and a design concept that reduce machine and mold wear – guarantee an extended service life of 15 to 20 years and more
T-WIN CONTROL UNIT

With t-win's control unit C2, you are well prepared to face future challenges. This optimized controller beats the market average performance with its user-friendly interface and ergonomic control elements. It will keep you in total control of processes that continue to grow more and more complex by the day.
Neofyton provides "turnkey" solutions
From system design to machine installation and training