Wintec – a member of the Engel group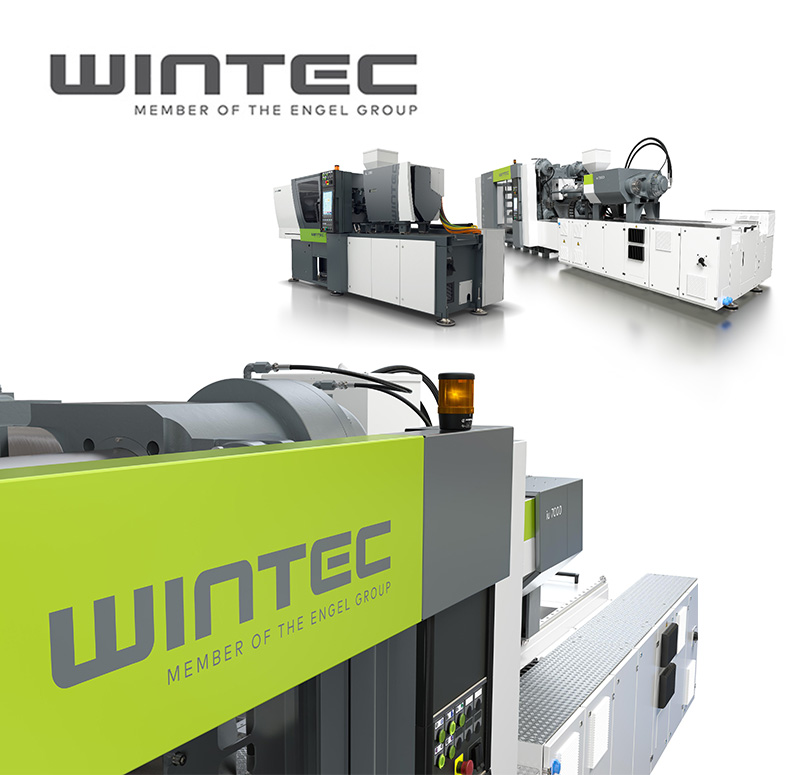 Wintec – a member of the Engel group
Designed and engineered in Europe, WINTEC offers injection molding machines for single-shot applications. The product lines offer the benefits of decades of expertise in injection molding: most reliable and efficient machines with an extended service life. As a 100% ENGEL owned brand, WINTEC is committed to the high quality standards of the group. Leading after sales support is guaranteed by the local service network and an in-house spare parts supply.
Based in Changzhou, WINTEC is your reliable partner for high quality standards and service.
Prezentacija ENGEL kompanije (PDF 2.14 MB)
Lokacije ENGEL fabrika u svetu (PDF 1.18 MB)
10 razloga da izaberete ENGEL (PDF 1.25 MB)
February 2012 – Owners of ENGEL decided to invest in the new WINTEC plant
November 2012 – Decision to build WINTEC plant in Changzhou
March 2013 – First t-win machine in production
February 2015 – t-win series machines get the first grade energy efficiency certificate issued by NCPM
December 2015 – WINTEC gets the ISO:9001 certificate issued by TÜV NORD CERT
April 2016 – Celebration of 100 t-win machines produced
May 2018 – WINTEC starting sales in America
Injection Moulding Machines
machines from 280 kN to 55,000 kN clamping force
Automation
Conveyor systems
Conveying technology
Automation
Safety systems
Facility safety technology
Automation
Famox system
Mould change systems
Injection moulding machine t-win
servo hidraulična mašina sa dve ploče
laka za rukovanje
visoka produktivnost
energetska efikasnost
brza dostupnost mašine
izuzetna ekonomičnost
vrhunski odnos cene i kvaliteta
ENERGY EFFICIENCY
Energetska efikasnost u industriji je pojam koji je na našim prostorima postao bitan krajem 2008. i početkom 2009. godine, sa početkom svetske ekonomske krize. Većina privrednika je, do tada, najčešće deklarativno razmatrala trošak struje, kao bitan element kompletnog pregleda troškova. Pritom uticaj energetske efikasnosti na zagađenje prirode gotovo uopšte nije bio razmatran.
Kompanija Neofyton je među prvima u Srbiji i regionu počela aktivno prezentovanje značaja energetske efikasnosti, kako zbog smanjenja troškova proizvodnje, pa samim tim i povećanja profitne stope, tako i zbog podizanja svesti o ograničenosti resursa i širim ekološkim principima.
Ušteda energije korišćenjem Neofyton mašina
U poređenju sa direktnim konkurentima u sferi mašina za brizganje plastike, a korišćenjem standardne hidraulike u koju su ugrađene tzv. "smart" pumpe, naše mašine troše i do 50% manje energije. Korišćenjem servo-hidraulike, postoji potencijal za uštedu do čak 70%. Posedujemo veoma precizan uređaj za merenje potrošnje električne energije, kojim se to i dokazuje.
Kompanija Engel je bila prvi proizvođač mašina za brizganje plastike, još 2009. godine, koji je u svoj upravljački sklop uveo, kao standardnu opciju, stranicu za prikaz potrošnje struje – "Ecograph", gde se navođenjem težine za svaki proizvod (kalup), u svim ciklusima dobija podatak, kako o ukupnoj potrošnji struje po satu, tako i o specifičnoj potrošnji struje po kilogramu prerađene plastike (kWh/kg).
ENVIRONMENTAL PROTECTION
Oprema koju zastupamo doprinosi OČUVANJU ŽIVOTNE SREDINE na nekoliko načina.
Kada govorimo o pratećoj opremi, a pre svega o čilerima za hlađenje vode našeg dobavljača Eurochille, kojima se temperira kako hidraulika i servo motori u mašinama, tako i kalupi (alati) u kojima se i formiraju gotovi proizvodi, čilerski sistemi koje mi prodajemo omogućavaju novi koncept hlađenja korišćenjem tzv. "adijabatskog efekta".
U letnjem periodu hidraulika i servo motori mašina za brizganje zahtevaju hlađenje vodom temperature do 28°C. Korišćenjem tzv. "free cooling" uređaja sa "adijabatskim efektom", hlađenje procesne vode se odvija bez korišćenja rashladnih kompresora (koji koriste freone za izmenu toplote). Izmena toplote, tj. hlađenje se odvija isključivo korišćenjem ventilatora, čime se postiže ušteda od 6 do 8 puta u odnosu na klasične čilere koji koriste kompresore sa freonom.
Jedan od naših kupaca je, korišćenjem "adijabatskih" uređaja za hlađenje, umanjio potrebnu količinu električne energije za hlađenje, za 1.400.000 kWh/godišnje, tj. za oko 70.000 EUR. Dodatna prednost je odsustvo rizika, da usled pucanja cevi dođe do curenja freona u atmosferu i velikog zagađenja.
Slična računica se može primeniti na naše Engel mašine za brizganje plastike, kao i na Piovan sušare za sušanje granulata.
Call for more information
t-win | efficiency by design
The servo-hydraulic two-platen t-win is the economic machine for your single-shot application. Applying decades of experience in injection molding the entire machine design is focused on fast and energy efficient production: from white goods to automotive or technical parts.
High output, consistent part quality and maximum machine availability are key to high productivity. With the t-win series we are looking ahead, offering an alternative to reduce Total Cost of Ownership. The combination of high productivity, energy efficiency, easy operation and maintenance ensure your return on investment. The extended service life – guaranteed by proven design, premium components and highest quality standards in production – makes your investment profitable for many years in the future.
Higher Productivity – Fast movements, short clamping force build-up time and synchronized locking device movement reduce total cycle time and increase productivity
Higher engergy efficiency – The servo drive system servowin guarantees fast acceleration and low energy consumption
Increased availability – The reliable and proven design as well as features allow fast access for maintenance and increase machine availability and output
Profitable operation – t-win generates value throughout decades and becomes profitable after a short period of time. The superior machine concept combines all elements of an economic production
Smaller footprint – The two-platen machine concept allows a compact design for less space requirements
Longer service life – Premium components and a design concepts that reduce wear on the machine – and on your mold – guarantee an extended service life of 15 to 20 years and more
T-WIN CONTROL UNIT

With t-win's control unit C2, you are well prepared for future challenges. This optimized controller comes with higher performance than the market average, a user-friendly interface and ergonomic control elements. It will keep you on top of processes that continue to become more and more complex.
e-win | electric, efficient, compact & precise
Small machine and high output for a low investment: Impressive on account of its speed, precision and extremely economical, energy-efficient operation, the e-win is your successful entry into the world of all-electric injection moulding. To keep a long story short: it is an investment that pays dividends surprisingly quickly.
A machine that offers you a huge amount of freedom. Enough freedom to be able to design your individual injection moulding applications with the required degree of flexibility. A machine that takes up very little shop floor space despite its amazing performance. And a machine that is extremely frugal. In ongoing operations, because it uses very little energy.
Call for more information
ALL ELECTRIC – All of the e-win's movements are servo-electrically driven. The all-electric drives allow best-in-class efficiency and maximum precision of all movements
Flexible & modular – Fast and highly efficient, allowing you to run even complex injection molding applications
Maximum productivity – The e-win sets a new standard with up to 22 m/s² acceleration on the injection axis. This, and other impressive machine parameters guarantee short cycle times and maximum productivity
Saving costs – Thanks to the all-electric drive technology, the e-win is extremely energy efficient. This saves money shot by shot and reduces your part costs
Small footprint – The extremely compact design of the machines makes optimum use of your floor space, giving you more value for your money
Longer service life – Premium components and a design concepts that reduce wear on the machine – and on your mold – guarantee an extended service life of 15 to 20 years and more
E-WIN CONTROL UNIT

With e-win's control unit C2, you are well prepared for future challenges. This optimized controller comes with higher performance than the market average, a user-friendly interface and ergonomic control elements. It will keep you on top of even complex processes.
Neofyton provides "turnkey" solutions
From system design to machine installation and training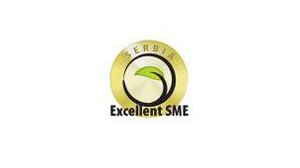 Excellent Small & Medium Enterprises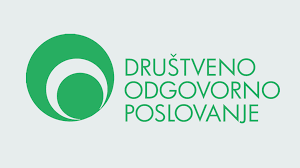 Djordje Vajfert Award for Corporate Social Responsibility - Serbian Chamber of Commerce