We are thrilled to announce that Neofyton, a leading player in the machinery industry for plastics, will be participating as an exhibitor at the highly anticipated Propak West Africa 2023 event. This prestigious exhibition will take place on 12-14 September at the Landmark Centre in Lagos ( Nigeria).
As an exclusive representative of Engel and Wintec injection moulding machines, Neofyton aims to showcase the latest advancements and technologies in the field of injection moulding. With a rich history of delivering high-quality solutions, Neofyton remains committed to driving innovation and setting new industry standards.
Neofyton invites you to the trade show, booth 1H01
 

from

 

September 12-14th 2023.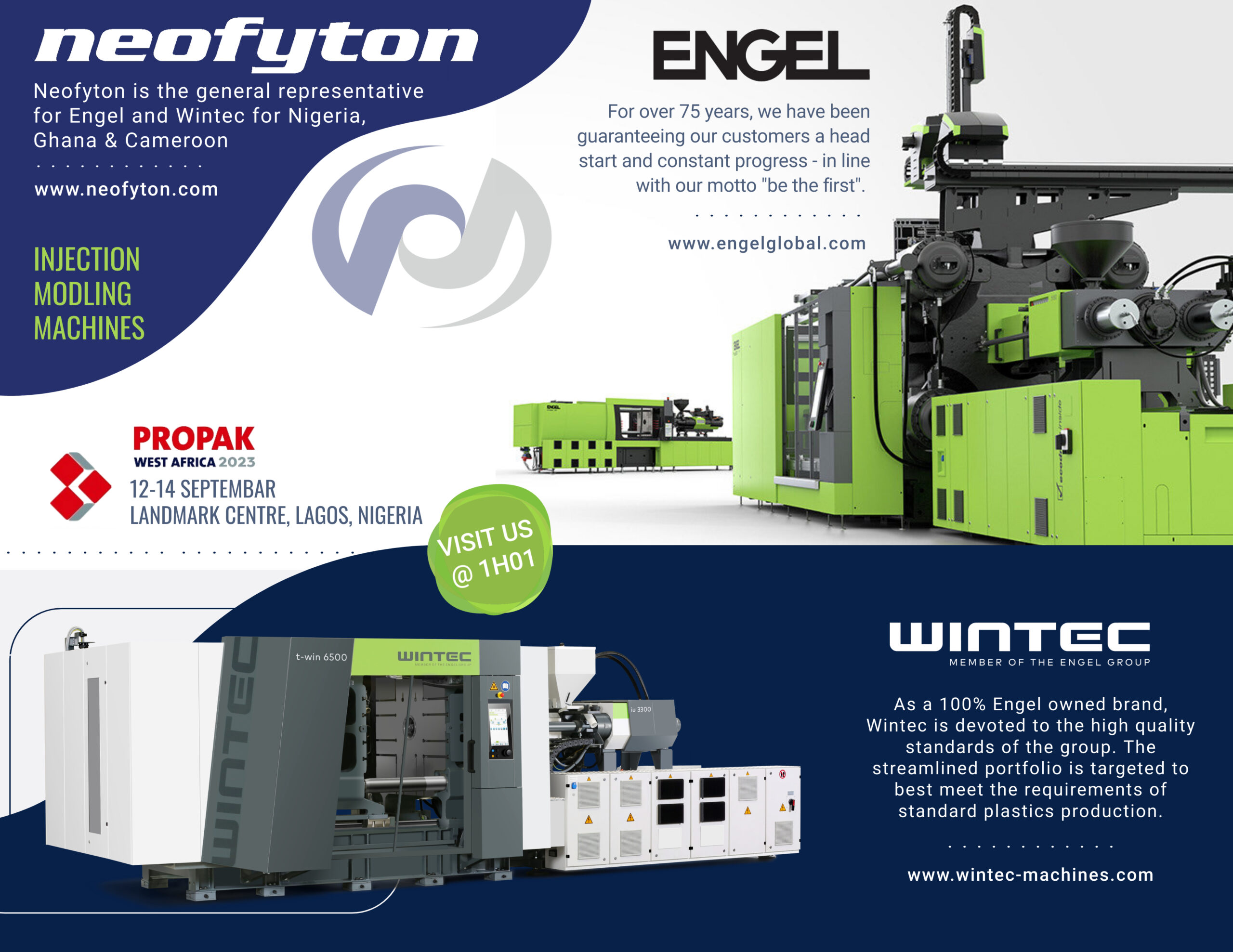 What to Expect:
Visitors to our booth can look forward to:
Digital  Demonstrations: Digital demonstrations of Engel and Wintec injection moulding machines in action. Our experts will showcase their exceptional performance, precision, and versatility, providing valuable insights into their capabilities.
Interactive Discussions: Engage in interactive discussions with our team of professionals. Whether you seek technical details, customization options, or solutions tailored to your specific needs, our experts guide you.
Exploring Product Range: Get a comprehensive overview of our latest product offerings, designed to meet the diverse needs of the injection moulding industry. We have solutions to match every requirement from small-scale operations to large-scale production.
Networking Opportunities: During the event, connect with industry peers, suppliers, and potential partners. Propak West Africa 2023 provides an ideal platform for fostering valuable business relationships.
Why Visit Us:
Experience the reliability and performance of Engel and Wintec machines firsthand.
Discover how our injection moulding solutions can optimize your production processes.
Gain insights into the latest trends and advancements in the industry.
Meet our team of experts who can provide personalized guidance and recommendations.
Save the Date:
Mark your calendars for 12-14 September to witness the future of injection moulding technology. Join Neofyton at Propak West Africa 2023 to explore unparalleled solutions that will elevate your business to new heights.
Don't miss this opportunity to be a part of one of the most prominent events in the manufacturing industry.
We look forward to welcoming you to our booth and engaging in meaningful discussions.
For further updates and information, stay tuned to our website and social media channels:
Linkedin:  https://www.linkedin.com/company/neofyton-doo
Youtube: https://www.youtube.com/c/Neofytonmasinezabrizganjeplastike
Facebook: https://www.facebook.com/neofyton
See you at Propak West Africa 2023!
For meeting scheduale please contact our Sales Manager for Africa, Mr Kingsley Anyangbeso:
Mr Kingsley Anyangbeso
Sales Manager – Africa
📞 +234 816 553 4832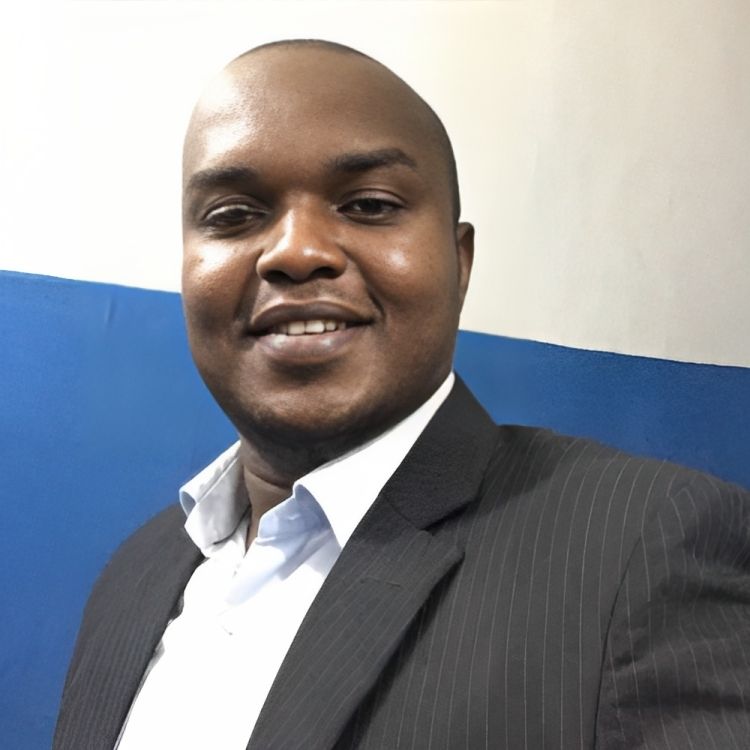 Neofyton will present the following partners at its stand:
The world's largest manufacturer of plastic injection molding machines. In its production program, Engel has electric, hydraulic and hybrid IMM. The Engel company does not only supply machines, but whole know-how, creating complete solutions according to the client's specifications. Engel machines represent one solution for five industries: packaging, automotive, medicine, technical plastics and electronics. With constant innovations, Engel machines achieve maximum energy efficiency and savings in granulation.
Presentation of ENGEL company (PDF 2.14 MB)
Locations of ENGEL plants worldwide (PDF 1.18 MB)
10 reasons to choose ENGEL (PDF 1.25 MB)
High-quality injection molding machines in a lower price range. The t-win series are innovative IMM with clamping force from 4500 kN to 24000 kN. WINTEC machines are manufactured in China and the founder and 100% owner of the Austrian company ENGEL. Neofyton`s post-sales support guarantees a quick response to the customer's call and spare parts stock.
Watch the video (Injection molding machine t-win)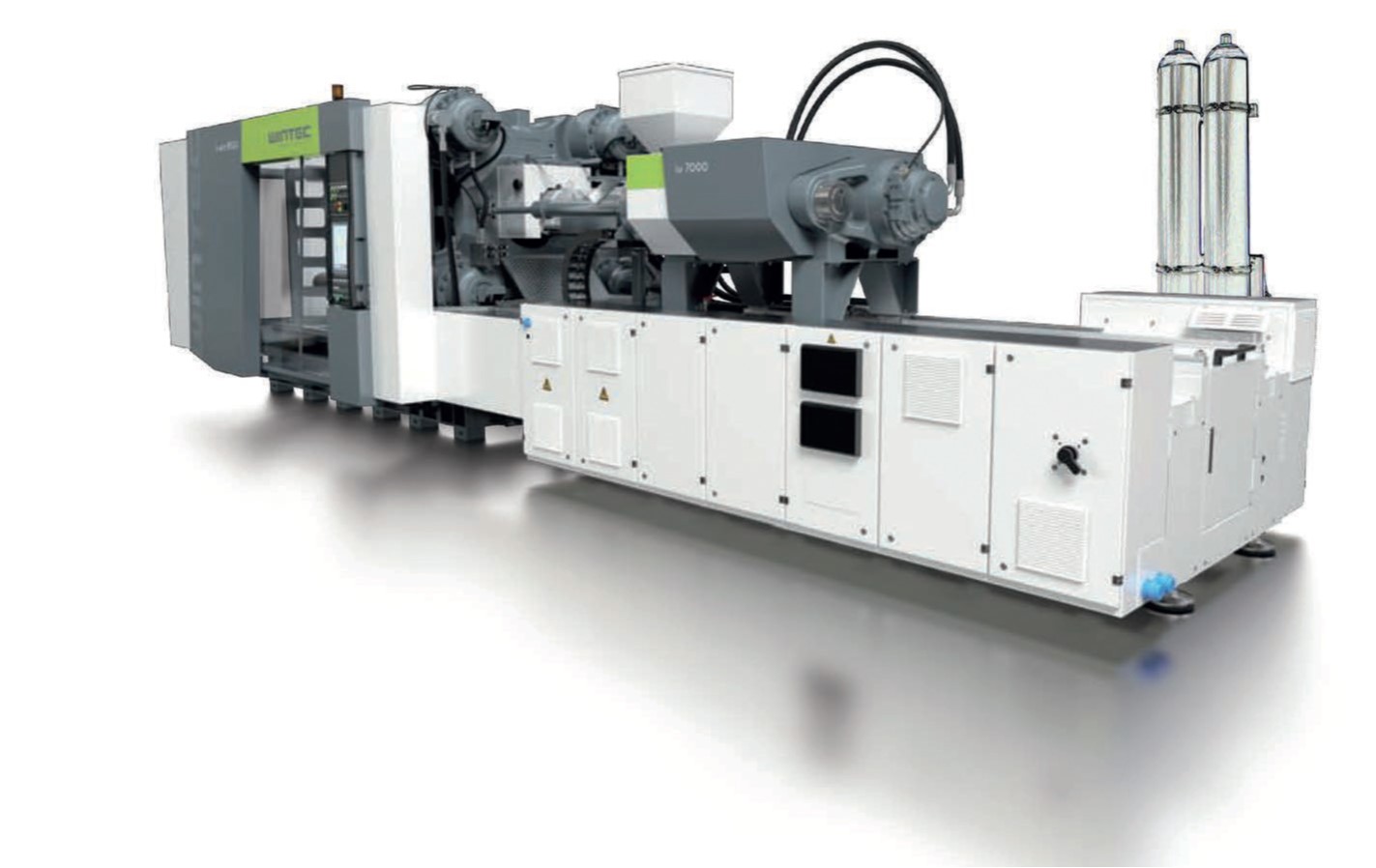 For more information write to us: