Sa 30-godišnjim iskustvom u rešenjima za PET ambalažu, SIPA poseduje znanje u svim oblastima proizvodnje i punjenja boca, od predformi do gotovih proizvoda, u oblasti hrane i pića, hemijskih proizvoda, kozmetike, deterdženata i farmaceutskog sektora.
Kompanija, koja se oduvek bavila inovacijama, takođe je tokom godina sarađivala sa brojnim univerzitetskim i istraživačkim institutima. Jedni su od prvih koji su počeli uspešno da prave plastične boce napravljene od biljnih materija i obnovljivih izvora.
O kompaniji SIPA (PDF 1.48 MB)
BOTTLE PRODUCTION SYSTEMS
Preform tooling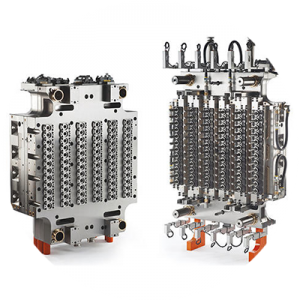 As the world's second-largest mold maker, SIPA is able to deliver global tooling programs for new molds or mold conversions from single to 144 cavities.
To ensure top quality, every SIPA mold is tested before shipping on dedicated XFORM machines. Over the years we have developed extensive knowledge of many different applications, even the most specialised ones, from narrow necks to wide mouths and thick walls.
Highlights:
Innovative design of injection components: less wear, lower risk of flashing, better cooling, excellent quality of parting line
Easier filling ability of injection mould thanks to our XMOULD technology which reduces the friction and improves cycle time
Optimized cooling layout to support fast cycle times and save energy costs
Patented hot runner technology to minimize hot runner downtime
8 millions lif cycle guaranteed without need of components refurbishing with LongLife solution
Special hot runners design to reduce material stress and working pressures
MODELS:
Our ever expanding portfolio includes:
Complete molds (cold half + hot half) up to 144 cavities
Conversions of existing molds (full or partial changeover)
Mold spare parts and components
Hot half spare parts and components
Refurbishment options
Electronic temperature controllers
Applications
Our range of solutions is wide and versatile. We can supply moulds with up to 144 cavities for standard applications like mineral water or soft drinks, however we have a wide range of solutions also for special applications like wide mouth preforms or long preforms for 5 gallon containers.
Blowing molds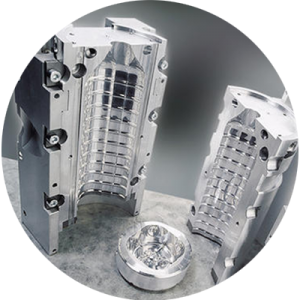 SIPA supplies blow moulds for the beverage, food, and consumer goods industry to fit most of the major brands of re-heat stretch blow moulder machines. Our blowing specialists can advise you on how to achieve the best possible bottle quality even before the start of the production.
In our laboratories, extensive tests and inspections are performed on both molds and sample bottles through high-quality measuring and testing equipment.
SIPA produces aluminum and stainless steel moulds for any application and any shape of container (round, oval, square, complex-shaped) with a wide variety of engravings and decorations.
Highlights:
Our blowing moulds fully exploit SIPA's deep knowlege of the complete container production process
Container design service available both from aestetical and performance point of view
Innovative solution to reduce consumptions and improve the formation of complex shapes: XVENT
Optimization of production costs
Weight reduction
Applications
SIPA supplies blowing moulds for a wide range of applications in the field of beverages, food and non-food products: still and sparkling mineral water, carbonated soft drinks, milk and dairy products, juices, rtd tea and coffe, isotonic drinks, beer and liquors, detergents, personal care, chemicals, edible oil, sauces and dressing, etc.
TYPE:
Our Portfolio Includes
Molds for linear blow molders
Mono-block molds for rotary blow molders
Quick-change molds (shell molds) for rotary blow molders
Quick-change conversion system with mother mold and quick-change shell molds
Interchangeability kits to make quick-change molds compatible with different types of blow molders
Refurbishment & conversion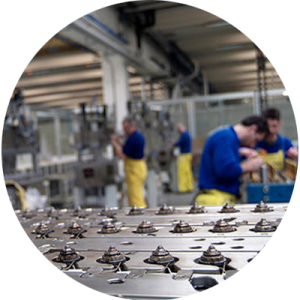 EXTEND MOLD LIFE, APPLICATIONS AND EFFICIENCY
Our flexible conversion and refurbishment services help you make the most of your tooling. For example, our LongLife service extends the life of preform mold cold halves up to 8 million cycles before first maintenance is needed.
We also provide a mold audit service to assess the quality of our customers' preforms over time and schedule the needed servicing procedures. SIPA's audits help you identify efficiency losses along the production line and make the right improvements to keep performance high and optimize your investment plans.
When refurbishing molds, SIPA can provide:
Improved cooling for neck rings
Improved cooling for cavities
Two-piece cavities
Extra-resistant materials
Highlights:
Longer life cycle
Better preform quality
Productivity increase
Lightweighting opportunities
Raw materials saving
Compatibility with both new and legacy tooling
Flexible range of treatments and costs
MODELS:
Refurbishing programs for COLD HALVES:
Completed on site to reduce downtime and shipping expenses, or in one of SIPA's dedicated service centers for more comprehensive service, our programs aim to restore mold performance and part quality without changing the preform shape.
Short term flash reduction re-work (metallizing) of neck rings only
Preload recovery rework of neck rings, lock rings, and cavities
Like-new mold quality recovery provides a new mold warranty, replaces the neck rings with new ones, cleans and polishes molding surfaces, and refurbishes the mold shoe, including new wear plates and gibs on the stripper plate
SIPA has the know-how and capability to refurbish hot runners of any generation, whather they use the Solid Skirt or the so-called Ultra design. We also offer three flexible programs for hot runners:
Basic, which assures preventive maintenance
Intermediate for a mid-line restoration
Complete, to fully restore hot runners to like-new condition
ENERGY EFFICIENCY
Energetska efikasnost u industriji je pojam koji je na našim prostorima postao bitan krajem 2008. i početkom 2009. godine, sa početkom svetske ekonomske krize. Većina privrednika je, do tada, najčešće deklarativno razmatrala trošak struje, kao bitan element kompletnog pregleda troškova. Pritom uticaj energetske efikasnosti na zagađenje prirode gotovo uopšte nije bio razmatran.
Kompanija Neofyton je među prvima u Srbiji i regionu počela aktivno prezentovanje značaja energetske efikasnosti, kako zbog smanjenja troškova proizvodnje, pa samim tim i povećanja profitne stope, tako i zbog podizanja svesti o ograničenosti resursa i širim ekološkim principima.
Ušteda energije korišćenjem Neofyton mašina
U poređenju sa direktnim konkurentima u sferi mašina za brizganje plastike, a korišćenjem standardne hidraulike u koju su ugrađene tzv. "smart" pumpe, naše mašine troše i do 50% manje energije. Korišćenjem servo-hidraulike, postoji potencijal za uštedu do čak 70%. Posedujemo veoma precizan uređaj za merenje potrošnje električne energije, kojim se to i dokazuje.
Kompanija Engel je bila prvi proizvođač mašina za brizganje plastike, još 2009. godine, koji je u svoj upravljački sklop uveo, kao standardnu opciju, stranicu za prikaz potrošnje struje – "Ecograph", gde se navođenjem težine za svaki proizvod (kalup), u svim ciklusima dobija podatak, kako o ukupnoj potrošnji struje po satu, tako i o specifičnoj potrošnji struje po kilogramu prerađene plastike (kWh/kg).
ENVIRONMENTAL PROTECTION
Oprema koju zastupamo doprinosi OČUVANJU ŽIVOTNE SREDINE na nekoliko načina.
Kada govorimo o pratećoj opremi, a pre svega o čilerima za hlađenje vode našeg dobavljača Eurochille, kojima se temperira kako hidraulika i servo motori u mašinama, tako i kalupi (alati) u kojima se i formiraju gotovi proizvodi, čilerski sistemi koje mi prodajemo omogućavaju novi koncept hlađenja korišćenjem tzv. "adijabatskog efekta".
U letnjem periodu hidraulika i servo motori mašina za brizganje zahtevaju hlađenje vodom temperature do 28°C. Korišćenjem tzv. "free cooling" uređaja sa "adijabatskim efektom", hlađenje procesne vode se odvija bez korišćenja rashladnih kompresora (koji koriste freone za izmenu toplote). Izmena toplote, tj. hlađenje se odvija isključivo korišćenjem ventilatora, čime se postiže ušteda od 6 do 8 puta u odnosu na klasične čilere koji koriste kompresore sa freonom.
Jedan od naših kupaca je, korišćenjem "adijabatskih" uređaja za hlađenje, umanjio potrebnu količinu električne energije za hlađenje, za 1.400.000 kWh/godišnje, tj. za oko 70.000 EUR. Dodatna prednost je odsustvo rizika, da usled pucanja cevi dođe do curenja freona u atmosferu i velikog zagađenja.
Slična računica se može primeniti na naše Engel mašine za brizganje plastike, kao i na Piovan sušare za sušanje granulata.
Neofyton SIPA S.p.A partner i zastupnik
Kompanija Neofyton je SIPA partner za tržišta Srbije, Hrvatske, Bosne i Hercegovine, Makedonije, Nigerije i Kameruna.
SIPA je jedini snabdevač na tržištu koji vam može ponuditi kompletnu uslugu: od projektovanja i proizvodnje predformi, kalupa i kontejnera, sve do realizacije kompletnih linija za proizvodnju. SIPA je idealan partner za realizaciju vaših projekata: od peleta do palete.
Neofyton provides "turnkey" solutions
From system design to machine installation and training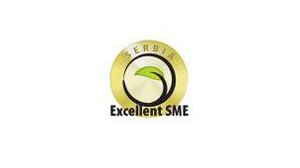 Excellent Small & Medium Enterprises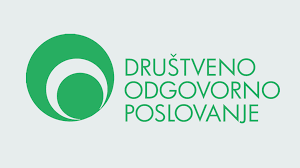 Djordje Vajfert Award for Corporate Social Responsibility - Serbian Chamber of Commerce