The ESTIEM TIMES LQ competition was held on December 26, 2020. year in online format, via Zoom call.
Neofyton, the main partner of the competition.
Jury members:
Dr. Dušan Dobromirov – Associate Professor, Faculty of Technical Sciences, Novi Sad
Dr. Miroslav Ferenčak – Assistant Professor, Faculty of Technical Sciences, Novi Sad
Radojka Milovanović, Msc. Eng. – Sales engineer Neofyton
Three teams did a case study, and the AMAA team came out as the winner.
The teams had 3.5 hours to solve the case study and 15 minutes to present.
After the presentation, the jury members had 10 minutes for additional questions and possible discussion.
Team rankings:
AMAA
2. Ready to Invent
3. Invictus
Congratulations to all participants, and we wish the winners a lot of success in the continuation of the competition.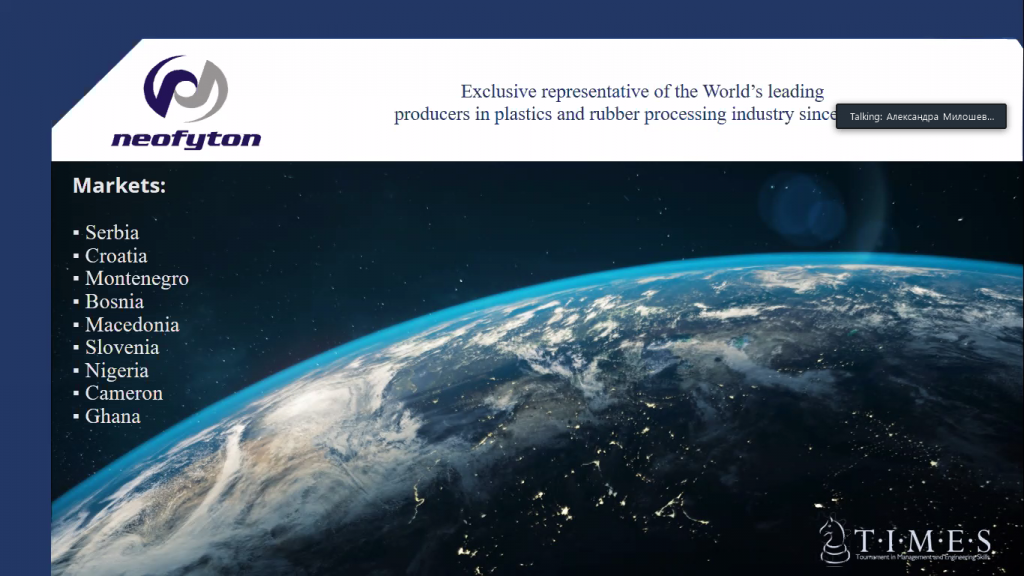 ESTIEM LG Novi Sad represents a Local group of ESTIEM.ESTIEM is the non-profit, non-political organisation
for European Students of Industrial Engineering and Management, who combine technological understanding
with management skills.
Our network consists of 75 Local Groups in 29 countries, reaching out to 60 000 students.
ESTIEM is the organisation for IEM students who combine technological understanding with management skills.
Founded in 1990, our goal is to foster relations between IEM students and support their development.
With a vision to be the connector of IEM students in Europe, ESTIEM strives for each IEM student to have
a connection not only with other students all over Europe of the same field, but also to other companies and universities,
to ensure each student has a voice, as well as the opportunity to make a difference, and allow each outstanding
idea to become reality.
ESTIEM Local Group Novi Sad, as a part of this students network, gives its members an opportunity
to gain knowledge, experience, and skills, through project writing, event organising and attending, which will help
them with career development and specialisation.
Local Group Novi Sad was founded in 2002 on the Faculty of Technical Sciences and has organised over
60 local and international events since then.