Neofyton is proud of its moto "Partnership to Success" which does not refer only to buyers and business partners, but also to our employees who hold a key role in the company's development and advancement. At the beginning of June, we celebrated a 10 year work anniversary with Stevan Ristic, the service manager.
We are very proud and it is our honor to have Stevan as one of the leading people in our team. The service team is an integral part of Neofyton, and Stevan is responsible for leading the team of technicians in order to ensure continuous production without technical interruptions. We believe in joint future and we are looking forward to even greater achievements through the company's vision "Partnership to success!"
Stevan, a BS in Mechanical Engineering, joined the Neofyton team in 2011. as the Service and Warehouse Operations Coordinator. Previous business years have been marked with a continuous sequence of success and achievements. Besides moving up the corporate ladder, he spent years perfecting his knowledge and skills regarding plastic processing machine and equipment maintenance and service which positioned him on top of the most competent experts in Serbia and the region.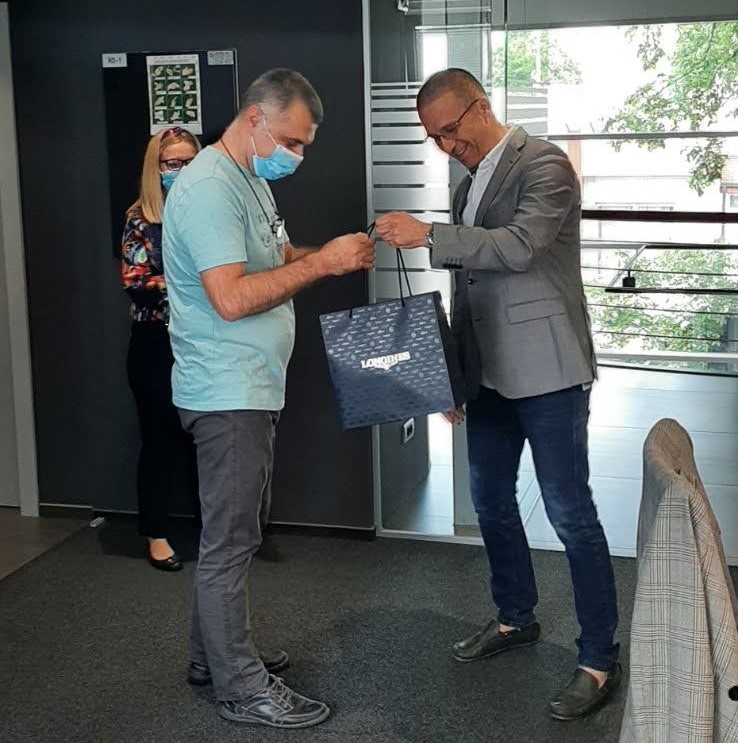 We wish Stevan a lot of success, many memorable moments and further advancement in the forthcoming business adventures.
Neofyton management and coworkers.