Sa 30-godišnjim iskustvom u rešenjima za PET ambalažu, SIPA poseduje znanje u svim oblastima proizvodnje i punjenja boca, od predformi do gotovih proizvoda, u oblasti hrane i pića, hemijskih proizvoda, kozmetike, deterdženata i farmaceutskog sektora.
Kompanija, koja se oduvek bavila inovacijama, takođe je tokom godina sarađivala sa brojnim univerzitetskim i istraživačkim institutima. Jedni su od prvih koji su počeli uspešno da prave plastične boce napravljene od biljnih materija i obnovljivih izvora.
O kompaniji SIPA (PDF 1.48 MB)
1980. SIPA is founded in 1980. as an engineering company to provide integrated systems for flexible automation
1986. In 1986 SIPA makes a strategic move to the production of PET packaging and acquires the technology license from a U.S. company, to produce PET bottles based on a 1-step process
1988. The decision to enter the PET packaging business turns out to be very successful and SIPA sells its first PET 1-step machine for 4,000 b/h for mineral water bottles
1989. First 1,400 b/h blowing machine sold. A new range of small linear blowing machines is designed, the SF line
1993. The ECS range is improved and perfected so as to respond to the needs not of mineral water bottles but also of carbonated soft drinks. The output of the ECS is raised to 8,000 b/h
1994. First machines installed at Coca-Cola
1995. The output of the ECS u jednom koraku machines reaches 12,000 b/h. SIPA machines can now also produce aseptic bottles for juices and isotonic
1996. SIPA receives ISO 9001 certification. The output of ECS 1-step machines reaches 18,000 b/h. First injection machine to produce PET preforms
1999. SIPA presents the new, high-productivity rotary blowing machine. SIPA strengthens its position as the only company that can handle requests for 1-step systems as well as 2-steps solutions
2000. SIPA products cover the complete range of systems for the production of PET containers: 1-step (ECS), 2-step injection (PPS) and 2-step blowing (SFL and SFR). A new service is added to the product range: injection and blowing moulds for SIPA machines as well as for competitor machines. SIPA signs agreements with leaders in the filling market to provide a winning "turnkey" answer
2005. New linear blow moulder SFL 4 and SFL 6: high performance, low consumption and great flexibility – containers of up to 10 litres
2009. SIPA strengthens its position as a provider of complete lines after the acquisition of Berchi Group in 2008
2012. SIPA extends its manufacturing facilities to accommodate increased product requests by adding two more facilities
2017. The revolutionary injection-compression system XTREME produces preforms made up of 100% food grade rPET flakes
2018. First XTREME Renew system is installed and running in Japan allowing the commercial production of the first bottles in the world made in 100% recycled PET plastic from flakes (FtoP)
BOTTLE PRODUCTION SYSTEMS
Neofyton SIPA S.p.A partner i zastupnik
Kompanija Neofyton je SIPA partner za tržišta Srbije, Hrvatske, Bosne i Hercegovine, Makedonije, Nigerije i Kameruna.
SIPA je jedini snabdevač na tržištu koji vam može ponuditi kompletnu uslugu: od projektovanja i proizvodnje predformi, kalupa i kontejnera, sve do realizacije kompletnih linija za proizvodnju. SIPA je idealan partner za realizaciju vaših projekata: od peleta do palete.
ENERGY EFFICIENCY
Energetska efikasnost u industriji je pojam koji je na našim prostorima postao bitan krajem 2008. i početkom 2009. godine, sa početkom svetske ekonomske krize. Većina privrednika je, do tada, najčešće deklarativno razmatrala trošak struje, kao bitan element kompletnog pregleda troškova. Pritom uticaj energetske efikasnosti na zagađenje prirode gotovo uopšte nije bio razmatran.
Kompanija Neofyton je među prvima u Srbiji i regionu počela aktivno prezentovanje značaja energetske efikasnosti, kako zbog smanjenja troškova proizvodnje, pa samim tim i povećanja profitne stope, tako i zbog podizanja svesti o ograničenosti resursa i širim ekološkim principima.
Ušteda energije korišćenjem Neofyton mašina
U poređenju sa direktnim konkurentima u sferi mašina za brizganje plastike, a korišćenjem standardne hidraulike u koju su ugrađene tzv. "smart" pumpe, naše mašine troše i do 50% manje energije. Korišćenjem servo-hidraulike, postoji potencijal za uštedu do čak 70%. Posedujemo veoma precizan uređaj za merenje potrošnje električne energije, kojim se to i dokazuje.
Kompanija Engel je bila prvi proizvođač mašina za brizganje plastike, još 2009. godine, koji je u svoj upravljački sklop uveo, kao standardnu opciju, stranicu za prikaz potrošnje struje – "Ecograph", gde se navođenjem težine za svaki proizvod (kalup), u svim ciklusima dobija podatak, kako o ukupnoj potrošnji struje po satu, tako i o specifičnoj potrošnji struje po kilogramu prerađene plastike (kWh/kg).
ENVIRONMENTAL PROTECTION
Oprema koju zastupamo doprinosi OČUVANJU ŽIVOTNE SREDINE na nekoliko načina.
Kada govorimo o pratećoj opremi, a pre svega o čilerima za hlađenje vode našeg dobavljača Eurochille, kojima se temperira kako hidraulika i servo motori u mašinama, tako i kalupi (alati) u kojima se i formiraju gotovi proizvodi, čilerski sistemi koje mi prodajemo omogućavaju novi koncept hlađenja korišćenjem tzv. "adijabatskog efekta".
U letnjem periodu hidraulika i servo motori mašina za brizganje zahtevaju hlađenje vodom temperature do 28°C. Korišćenjem tzv. "free cooling" uređaja sa "adijabatskim efektom", hlađenje procesne vode se odvija bez korišćenja rashladnih kompresora (koji koriste freone za izmenu toplote). Izmena toplote, tj. hlađenje se odvija isključivo korišćenjem ventilatora, čime se postiže ušteda od 6 do 8 puta u odnosu na klasične čilere koji koriste kompresore sa freonom.
Jedan od naših kupaca je, korišćenjem "adijabatskih" uređaja za hlađenje, umanjio potrebnu količinu električne energije za hlađenje, za 1.400.000 kWh/godišnje, tj. za oko 70.000 EUR. Dodatna prednost je odsustvo rizika, da usled pucanja cevi dođe do curenja freona u atmosferu i velikog zagađenja.
Slična računica se može primeniti na naše Engel mašine za brizganje plastike, kao i na Piovan sušare za sušanje granulata.
SIPA linija za gazirana bezalkoholna pića
Kompletna linija za flaširanje PET flaša za gazirana bezalkoholna pića sa punjenjem i izolator tehnologijom.
kapacitet linije do 27.000 flaša na sat
veličina PET flaša 400 i 750 ml
Kompletna linija za gazirana bezalkoholna pića
Veličina flaša 0.33, 1 i 2 litra. Do 36.000 flaša na sat.
Liniju čine:
Mašina za duvanje SFR20 EVO 3
Potpuno zatvoren transfer modul
Volumetrijski filter Flextronic C 140.8
Modul za čepove
Deo za pripremu proizvodnje
Jedinica za mešanje Massblend 54
Kontrola nivoa i čepova
Dinamični sabirni stolovi
Transportne trake
Sušilica flaša
Rotaciona mašina za etikete
Mašina za pakovanje flaša
Genuis mašina za paletiranje sa robotom Fastlayer 2.2R
Jedinica za umotavanje paleta
Finalni deo za izlaz spakovanih paleta
Regionalnih servisnih centara
Neofyton provides "turnkey" solutions
From system design to machine installation and training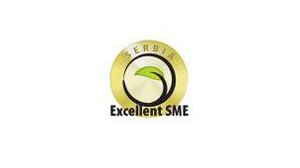 Excellent Small & Medium Enterprises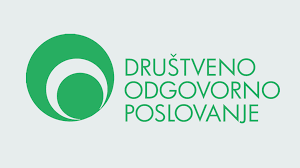 Djordje Vajfert Award for Corporate Social Responsibility - Serbian Chamber of Commerce